May 27, 2021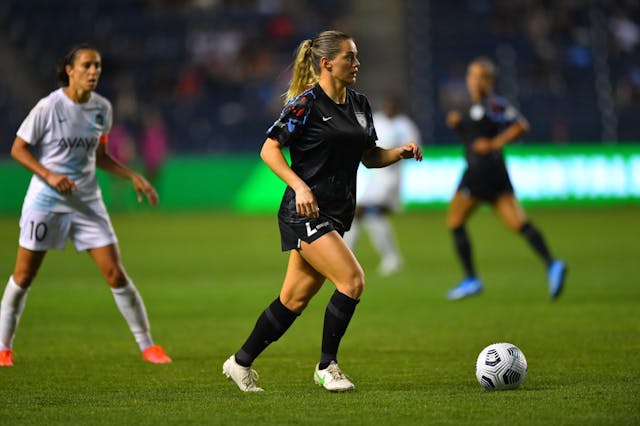 Source: Red Stars/Twitter.com
⚽️Red Stars: After starting the season with a loss and a draw, the Red Stars earned their first win last night, beating Kansas City FC 2–0. Striker Kealia Watt her first regular-season goal, and less than two minutes later, forward Makenzy Doniak .
🎓🥍Wildcats: The undefeated Northwestern women's lacrosse team has been tearing through the NCAA tournament, by beating Denver 19–4 in the second round and Duke 22–10 in the quarterfinals. Go off.
Next, the No. 2 Wildcats will take on the No. 3 Syracuse Orange in the semifinals at 2 p.m. ET/1 p.m. CT tomorrow. Time to dominate.
Rapid Recaps:
⚾️Third baseman David Bote put the Cubs on the board against the Pittsburgh Pirates with his two-run homer in the second inning last night, and the North Siders never looked back, beating the Pirates . Goin' back-to-back.
🏀The Sky lost to the Atlanta Dream on Tuesday for their second straight loss. Hopefully the squad can snap this streak tomorrow night when they take on the LA Sparks at 8 p.m. ET/7 p.m. CT.