August 23, 2021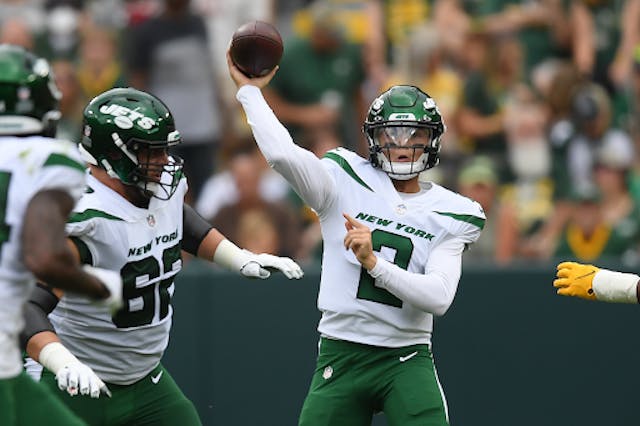 Source: ESPN Stats & Info/Twitter
🏈Jets: The Jets beat the Green Bay Packers 23–14 in preseason action on Saturday, and Zach Wilson's has fans buzzin'. The BYU grad and 2021 No. 2 overall draft pick completed 9 of 11 passes with two touchdowns. He read the field quickly and , made solid decisions, and . Talk dirty to us.
🏀Liberty: The Liberty fell in a tight game against the LA Sparks yesterday, marking the fifth loss in the Libs' last six games. With just under a month left in the regular season, the Liberty are fighting hard to hang onto a top-eight spot to make it to the playoffs. Now or never.
⚾️MLB: The Mets beat the LA Dodgers yesterday, earning their only win in the teams' four-game series. Meanwhile, after three straight wins over the Minnesota Twins, the Yankees' final game of the series was due to weather. Saving their tears for another day.