Everything you need to know about HBCUs
September 18, 2022
While a few Black universities were founded just prior to the Civil War, the years following the abolishment of slavery saw an HBCU boom in which many of today's institutions were founded, mostly in the South, including Morehouse College and Alabama State in 1867.
SOURCE: OLIVER MUNDAY/PATRICK WHITE
The history
While a few Black universities were founded just prior to the Civil War, the years following the abolishment of slavery saw an HBCU boom in which many of today's institutions were founded, mostly in the South, including Morehouse College and Alabama State in 1867.
However, many of these schools had white founders with deeply problematic beliefs about Black individuals' intelligence and capabilities. Despite this, Black students, who could not attend other Southern institutions due to segregation, continued to enroll.
Today, there are 101 HBCUs that educate about 10% of all Black American college students while accounting for only 3% of the nation's colleges and universities. And in a climate where U.S. undergraduate enrollment is down nearly 10%, HBCU applications rose almost 30% from 2018 to 2021.
Their legacy of making education affordable, accessible and safe for Black students continues, allowing athletes like Travis Hunter to write more rich history on and off the field.
The sports
Most Northern schools were technically desegregated by the early 1900s, but many Black students — and student-athletes — still preferred HBCUs and the safety from racial harassment they provided.
HBCUs primarily competed in football, basketball and baseball and, while many southern predominantly white institutions (PWIs) refused to play Black teams out of fear of losing to them, HBCU squads were known for excellence — particularly on the gridiron.
Some college athletic departments refused to integrate until well into the 1970s — the SEC didn't even begin the process until 1967. For many, it was the desire to win, rather than ethics, that finally spurred change.
PWIs began to heavily recruit Black athletes, and these wealthier white schools (with better facilities and more media coverage) soon created a recruiting gap that still exists today.
During the 2019–20 season, Black students accounted for just 5.7% of the population at Power Five schools, but Black athletes comprised over 55% of football and men's basketball players plus over 48% of women's hoopers.
Despite the financial barriers and recruiting challenges, HBCUs continue to grab national (and international!) attention: North Carolina A&T sent four track & field athletes to the Tokyo 2020 Olympics, and two — Trevor Stewart and Randolph Ross Jr. — won medals for Team USA (two golds and a bronze).
Barrier-breaking female HBCU athletes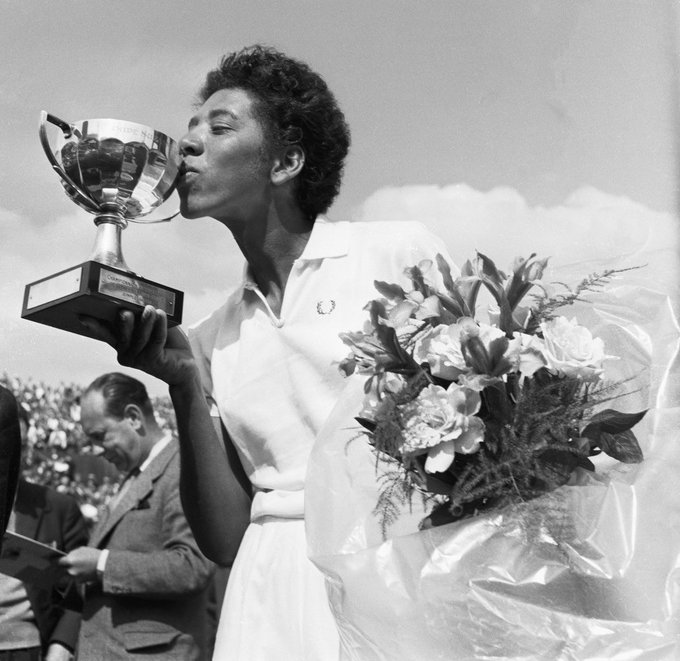 Long before Title IX was passed in 1972, HBCUs were championing female athletes, who, unsurprisingly, left indelible marks on the sporting world.
After graduating from Florida A&M in 1953, Althea Gibson helped break the tennis color barrier, and, in 1956, became the first Black athlete, male or female, to win a Grand Slam. She ultimately won 56 career titles, 11 of them at Grand Slams. The original GOAT.
On the track, Tennessee State sprinter Wilma Rudolph raced to three gold medals at the 1960 Olympics, making her the first U.S. woman to nab three golds in a single Games.
Cheyney's Yolanda Laney led her basketball team to the first-ever NCAA championship game in 1982, and the Wolves are still the only HBCU to contend for a title. Because the WNBA didn't yet exist, the All-American guard played pro in Europe, but her daughter, Betnijah Laney, currently hoops for the W's NY Liberty. Path? Paved.
Notable alums and current changemakers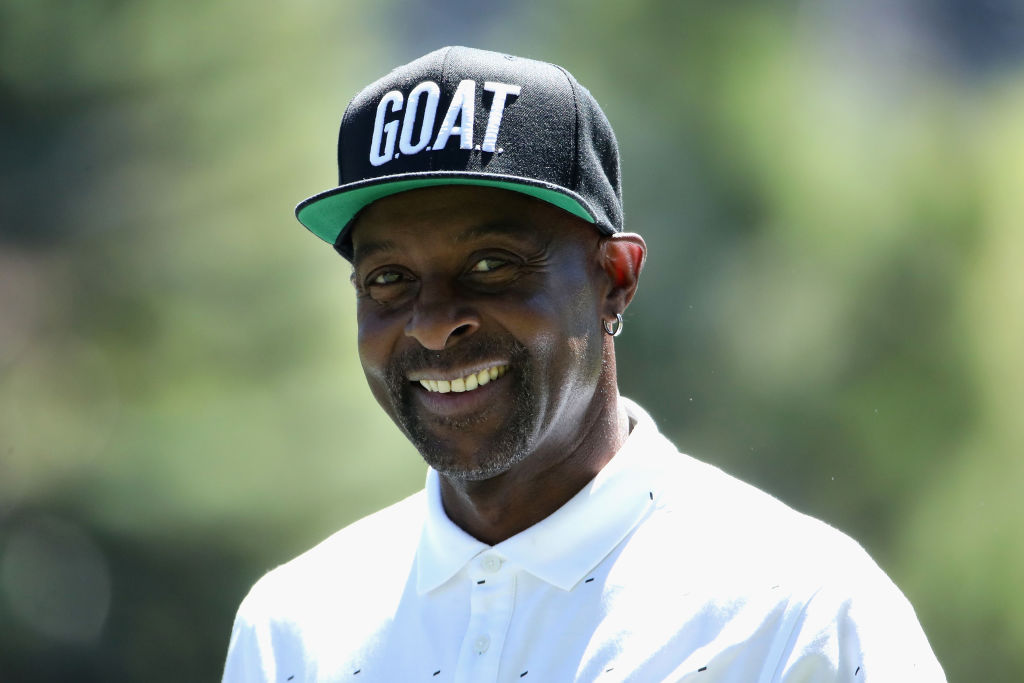 Like the aforementioned North Carolina A&T Olympians, HBCU athletes have set standards of excellence beyond collegiate competition, particularly on the football field.
Walter "Sweetness" Payton, one of the NFL's greatest running backs of all time, played for Jackson State. The record-setting Pro Hall of Famer (HOFer) spent his career with the Chicago Bears, helping them shuffle to a Super Bowl win in 1985.
Not to be outdone, Mississippi Valley State produced the NFL's greatest wide receiver, HOFer Jerry Rice. Rice spent the bulk of his career with the San Francisco 49ers, grabbing three Super Bowl rings along the way.
On the basketball court, Earl "The Pearl" Monroe was selected out of Winston-Salem State with the No. 2 overall draft pick in 1967. The NBA HOFer averaged 18.8 points per game over his 13-year career, which included a championship with the NY Knicks. Baller.
And the excellence extends to the sidelines, with former NFLers on HBCU coaching staffs. Jackson State's head coach (HC) is two-time Super Bowl champ Deion "Prime Time" Sanders. "Coach Prime" took a team that went 4-8 in 2019 to an 11-2 record in 2021 and nabbed a conference title. Damn.
But it's not just the men who are blazing trails. This year, Fisk University announced it was creating the first-ever HBCU women's gymnastics team, inspiring top recruit Morgan Price to decommit from traditional powerhouse Arkansas and flip over to Fisk.
While the squad won't begin competitions until January, they've already gone viral. Black Girl Magic on the mat.
The culture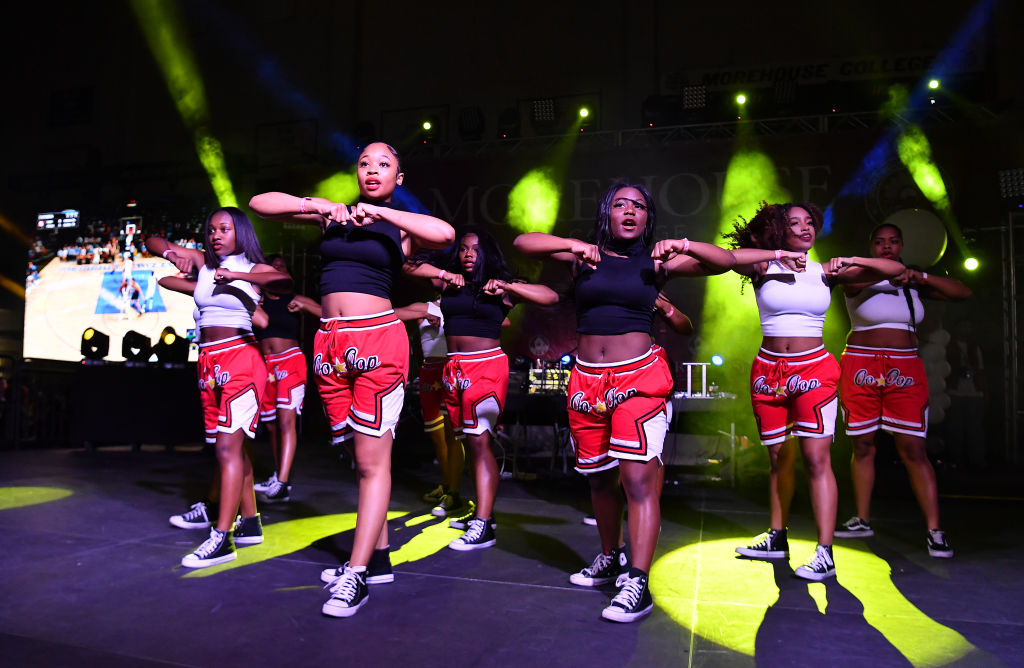 HBCUs are rife with tradition. From the Battle of the Bands to Greek life and step shows, there's no shortage of energy and excellence.
When it comes to marching bands, HBCUs are second to none. While early U.S. collegiate bands were military in style, HBCUs began to add choreographed dances with upbeat moves in the 1940s, and the bands have only raised the stakes since.
Most U.S. schools have a homecoming weekend, but HBCUs have an entire week. Even Queen Bey paid homage to HBCU homecoming culture in her 2019 documentary and her epic Beychella performance.
Usually culminating with a major rivalry football game, alumni return to campus for social and philanthropic events throughout homecoming week.
Like many U.S. universities, Greek life is an integral part of the HBCU experience. But the "Divine Nine" (Black Greek Letter Organizations) have their own distinct style, most notably on display during step and stroll shows.
The choreographed routines put TikTokers to shame and often include signals, calls, whistles and moves that are unique to each organization. The hype is real.
The present and the future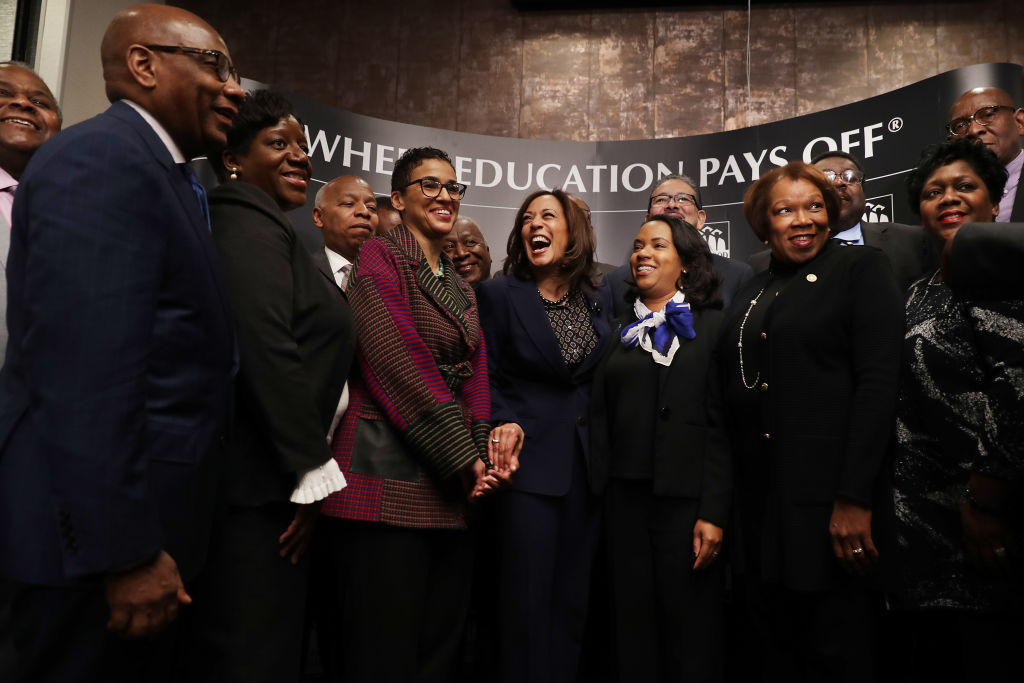 HBCUs have molded some of the most prominent Black thinkers and leaders in U.S. history, including Martin Luther King Jr., Oprah Winfrey, Thurgood Marshall, Stacey Abrams and Vice President Kamala Harris. And what's even more impressive is that these schools did so with a fraction of the funding many PWIs enjoy.
Partially in response to this, the Biden administration delivered over $5 billion to HBCUs during the pandemic, and private philanthropists have also stepped up to the tune of billions of dollars. There's still a long way to go to achieve equity, but it's a start.
All of these moves are investments in the future of HBCUs and the students they serve. These institutions are massively important in providing safe spaces for students to learn and play, while continuing and growing their rich culture and traditions. We'll step to that.