This week from the Celtics, Bruins, Red Sox
May 06, 2021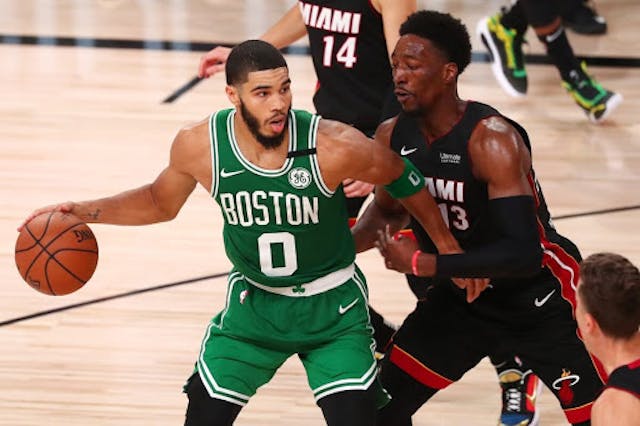 Source: Kim Klement/USA TODAY Sports
🏀Celtics: Nothing like some playoff anxiety to distract from our post-quarantine anxiety. The Celtics helped quell a bit of our stress with last night's 132–96 win over the Orlando Magic, but the C's are still with just six games remaining and the threat of the looming. No thanks.
Boston faces the Chicago Bulls tomorrow at 7:30 p.m. ET, but we'll be glued to Sunday's 1 p.m. ET battle with the Miami Heat, who are currently seventh and chasing the C's in the East. Don't look back.
🏒Bruins: Thanks to Monday's 3–0 win over the New Jersey Devils, the B's clinched their fifth consecutive postseason appearance and leapfrogged into third place in the East Division. HYFR. With just four games remaining, they'll look to pick up more points and playoff momentum tonight at 7 p.m. ET against the already-eliminated NY Rangers.
⚾️Red Sox: The Sox blasted four home runs in Tuesday's 11–7 win over the Detroit Tigers, but they should've saved some for Wednesday as Boston fell 6–5 in extra innings last night. They'll send ace pitcher Nathan Eovaldi to the mound to salvage the series today at 1:10 p.m. ET. Time to bounce back.