Islanders showed grit and intensity to keep the win in Game 4 over the Tampa Bay Lightning.
June 21, 2021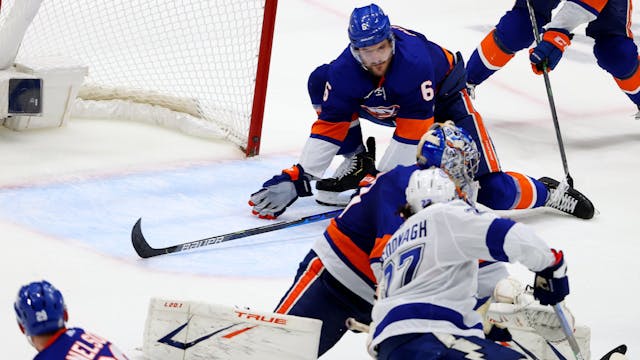 Source: Twitter.com/New York Islanders
🏒Islanders: The Isles have grit galore, and it was on full display in their over the Tampa Bay Lightning on Saturday. Our boys headed into the third period with a 3–0 lead, but the Lightning struck back, quickly notching two goals and hungry for the equalizer.
Enter: Ryan Pulock. In the frenzied final seconds of the game, the defenseman made to stop a buzzer-beater and seal the win. .
🏀Nets: The Nets' buzzer-beater story didn't have as happy an ending. The finalé of their series with the Milwaukee Bucks was absolutely wild, with the two heavyweights of the Eastern Conference going blow-for-blow 'til the bitter end. Kevin Durant , sinking an that instead sent the teams to OT. Our hearts are still pounding.
But you can only hit so many in one night; without much help (read: ) from his bench, KD and the squad fell to the Milwaukee Bucks in a Game 7 heartbreaker.
🔢 Box scores: 🏀The Liberty beat the LA Sparks 76–73 in Sunday's ; ⚽️Gotham FC drew the league-best Orlando Pride 1–1.