🏒

New York: Off the ice

March 01, 2021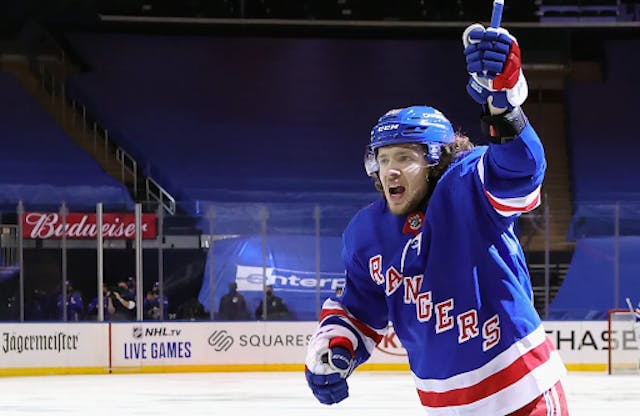 Source: Bruce Bennett/Getty Images
The background: Panarin is originally from Korkino, Russia and began his professional career with the KHL before the star signed with the Chicago Blackhawks in 2015, then the Rangers in 2019. But this story isn't about Panarin's playing history.
Back in January, Panarin, who previously criticized Vladimir Putin and his political regime, shared his support for the yRussian opposition leader, Alexei Navalny — who — on .
While pro athletes supporting a party is par for the course in most democratic countries, it's not common in Russia. A few weeks after Panarin's post, his former KHL coach accused the winger via Russian tabloid of assaulting a woman early in 2011 — and the timing is v. fishy.
The implications: Panarin and the KHL both the allegation, and not one of Panarin's former teammates has corroborated it. When Panarin decided to take his leave of absence, the Rangers addressing it: "This is clearly an intimidation tactic being used against [Panarin] for being outspoken on recent political events."
This whole situation feels reminiscent of Portland Trail Blazer Enes Kanter's struggle with his , and it highlights the personal sacrifices some international players have to make to be professional athletes.
While Panarin is safe in New York, most of his family still lives in Russia. His leave of absence allows him to further investigate the details surrounding the allegations. Our thoughts are with Panarin and his family, and we hope he can safely and comfortably return to the ice soon.
🏀
⚽
Sports & Politics
March 01, 2021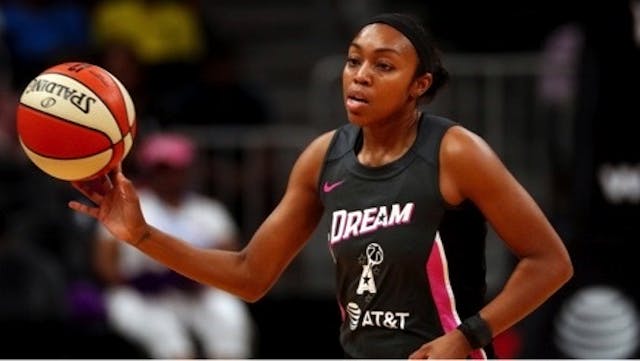 Source: For the Win/Twitter
⚽️Soccer: The U.S. Soccer Federation (USSF) held their annual general meeting (AGM) over the weekend and, with a 71% majority, voted to nix the policy that requires players to stand during the anthem. Most considered that a huge win...except for Seth Jahn.
Following the vote, Jahn, a Paralympian and newer member of the USSF Athletes' Council, was given the chance to deliver a six-minute rascist, inaccurate rantabout the nonexistence of police brutality and slavery. The audacity and ignorance.
Fellow USSF athletes were having none of it though, and soccer stars like Alex Morgan and Becky Sauerbrunn called Jahn out on Twitter before the USSF finally denounced his speech, with the Athletes' Council voting to remove him late last night.
🏀Basketball: On the flipside, the WNBA became a little less political on Friday thanks to the departure of former junior senator and co-owner of the Atlanta Dream, Kelly Loeffler. Loeffler, as you may remember, penned an open letter to league commissioner Cathy Engelbert last summer, opposing the WNBA's involvement in the Black Lives Matter movement.
On Friday, the WNBA announced the sale (!!!) of the Dream to a three-person investment group including — wait for it — former Dream star Renee Montgomery, who has been very vocal in her opposition of Loeffler. Oh, how the turntables...
⚽️🏀Soccer and basketball: Both of those stories come on the heels of a war of words between two megastars playing an ocean apart. In an interview last week, soccer star Zlatan Ibrahimović called out LeBron James, saying LeBron should "stay out" of politics because "it doesn't look good."
LeBron used his Friday night, post-game interview to let the world, and Zlatan, know that he "would never shut up about things that are wrong," and will continue to "preach about equality, social injustice, racism, systematic voter suppression; things that go on in our community." Amen to that.
🏀
🏈
Seattle: Level up
March 01, 2021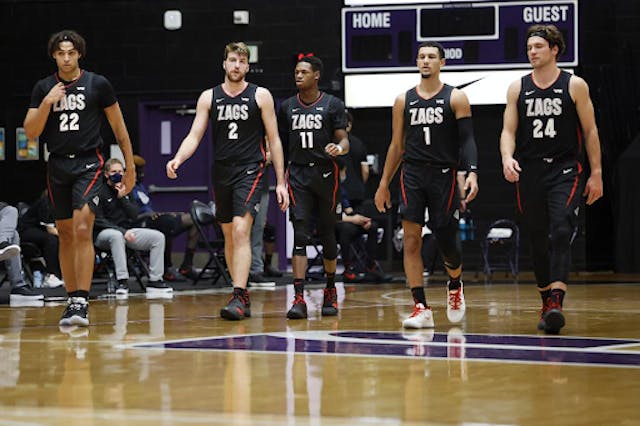 Source: Soobum Im/Getty Images
🏈Seahawks: Mayors (yes, mayors) are adding their two cents to the latest wrinkle of the tumultuous relationship between the Seahawks and quarterback Russell Wilson. On Thursday, Wilson indicated he wants to stay (thank goodness), but is also open to to four teams, including the New Orleans Saints.
New Orleans mayor LaToya Cantrell made a pitch to Ciara and Ciara's husband, but Seattle mayor Jenny Durkan , saying Seattle is the couple's home. You tell 'em, Jenny.
🏀Men's basketball: With Saturday's win, No. 1 Gonzaga are literally perfect, finishing the regular season without dropping a game. Even better, the Zags are the only undefeated team in the nation, after their closest contender, No. 2 Baylor, was upset on Saturday. Heck yes.
As the top seed in the WCC tournament, the Zags have a bye until March 8th's semifinal. Lots of time to rest, recover and stay hungry.
Women's basketball: The Washington State Cougars and UW Huskies concluded the regular season yesterday, with the Cougs defeating the Huskies 61–52 in the Apple Cup showdown. The Cougs, led by (pronounced YO-HA-NUH TWO-DAR) 23 points, improved the team's with this hard-fought victory.
But first, the Pac-12 tournament awaits both squads, with the first round scheduled for Wednesday. Bring it on.
🏀
🏒
Boston: Sunday funday
March 01, 2021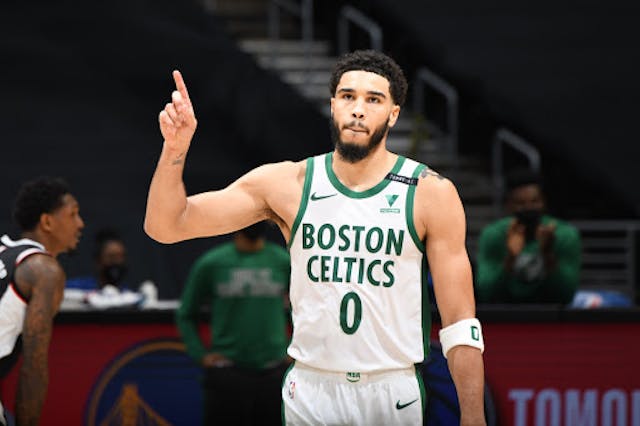 Source: Bleacher Report/Twitter
🏀Celtics: It took some from Jayson Tatum, but the C's clawed their way back to a .500 record with a 111–110 win over the Washington Wizards last night. How are your nails doing?
The Celtics are back in action tomorrow night at 7:30 p.m. ET against a tough LA Clippers squad. Cross your fingers for the return of Jaylen Brown — who missed yesterday's game due to left knee soreness — and another C's win.
🏒Bruins: Thanks to two goals from Charlie Coyle, the Bruins bounced back from their tough 6–2 loss to the New York Rangers on Friday night to earn a 4–1 win over the Rangers yesterday. Don't call it a comeback.
Next up, the Bruins will take on our old friend Zdeno Chára (miss you!) and the Washington Capitals — who just bumped the Bruins from first place in the — on Wednesday at 7 p.m. ET. Get hyped.
🏀
🏒
⛷️
🥎
⛳
The GIST's Quick Hits - US
March 01, 2021
Source: LPGA/Twitter
⛳Golf: Nelly Korda followed up her big sister Jessica's January LPGA win with one of her own. Nelly won the Gainbridge LPGA event yesterday, marking the first since the Sorenstams did it in 2000.
🥎Softball: Speaking of stellar siblings, former college softball superstar AJ Andrews has some competition for best family outfielder because her sister Aliyah, who plays for LSU, did over the weekend. Pick your jaw up off the floor.
🏀Basketball: UConn freshman (!!!) Paige Bueckers (pronounced BECKERS) set yet another record this weekend: most single-game assists (14) in UConn women's basketball history. The No. 1 team in the nation will play their final regular season game tonight against Marquette at 8 p.m. ET.
🤸‍♀️Gymnastics: Guess who's back, back again? For the first time since winning gold at the 2016 Rio Olympics, Laurie Hernandez this weekend at the Winter Cup with a new coach, a and a .
🏒PWHPA: Team New Hampshire beat Team Minnesota in the first-ever pro women's game at Madison Square Garden. But really, didn't we all win? Check out and then mark your calendar for the next one: .