🏈

Who run the world?

March 08, 2020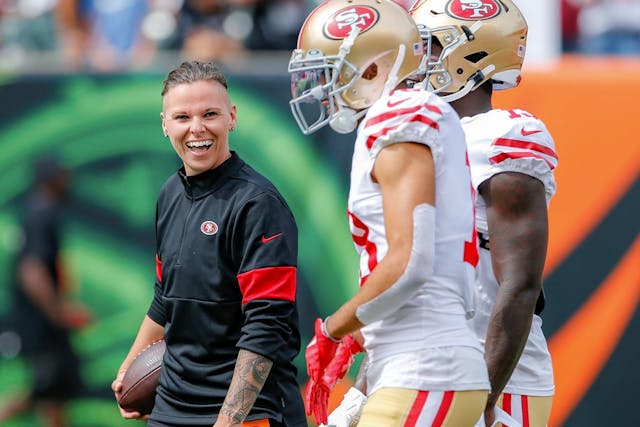 From agents to coaches, 2019 and 2020 proved that women indisputably have a place on the bench and behind the scenes in sports.
🤸

Breaking records and taking names

March 08, 2020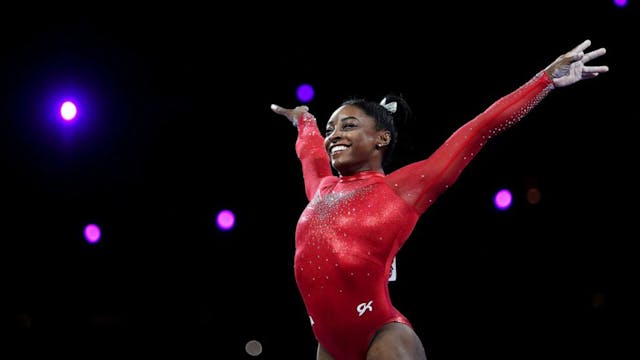 t's been a stellar 14 months for women on the field and the fans supporting them. Our favorite moments?
🏀

Picking up the pieces

March 05, 2020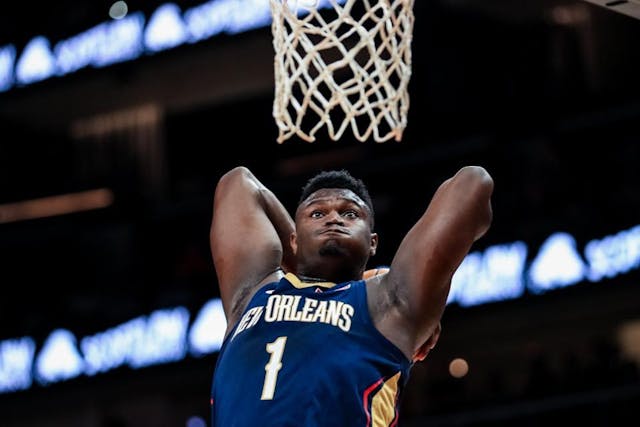 NBA: Zion Williamson is still in #BeastMode. The New Orleans Pelicans' No. 1 draft pick and Rookie of the Year contender put up 21 points against Luka Dončić and the Dallas Mavericks last night. Despite losing in overtime, Zion has now gone thirteen straight games with 20+ points, the only teenager to ever do that. When we were teens we were that productive too…
NHL: Scary news alert. On Tuesday night, New York Islanders defenseman Johnny Boychuk took a skate to the face (luckily it avoided his eye) and it took 90 stitches (!!!) to sew him back up.
While catastrophic facial injuries happen less often than you'd think in a sport where players strap blades to their feet and fly around the ice at 20 miles an hour, the risk is always there. Take Taylor Hall's skate to the forehead. Might be time to revisit the cage argument?
Crosby: In much lighter hockey news, Pittsburgh Penguins superstar Sidney Crosby finally crossed the 800 career assist mark in a 7–3 blowout win over the Ottawa Senators on Tuesday. He got there in 980 games, making him the sixth-fastest player in NHL history to do so, and it couldn't have come at a better time — "Sid the Kid" helped snap the Pens' longest losing streak in more than eight years at six games. Whoa!
⚽

Man, I feel like a woman

March 05, 2020
The GIST: We're here for any and all reasons to fangirl over our US Women's National Soccer team. And this year's SheBelieves Cup is the perfect excuse.
The SheBelieves Cup?: Yes. Since 2016, the US has been hosting this annual tournament between some of the top teams in the world. And this year, we've invited No. 6 England, No. 10 Japan and No. 13 Spain to join in on the fun. The tournament kicks off today and runs until March 11th.
Cool. What's it for?: The Cup is meant to help the women's teams practice for major tournaments (think the Olympics or the World Cup) by mimicking the atmosphere of those events. From the traveling to the trophy awarded at the end, the exhibition is just as rigorous as any other international tournament they compete in. Intense, right?
And how's our USWNT looking?: Always good. After winning the 2019 FIFA World Cup and the recent CONCACAF Olympic qualifiers, we're not too concerned. And, to make matters better, we've previously won two Triwizard SheBelieves Cups, so we're feeling pretty confident about this one.
Watch Megan Rapinoe (pronounced RAP-EEE-NO) and the squad kick-off their tournament when they play against England tonight at 7 p.m. ET, and check out the whole schedule here.
🏀

Bring it on

March 05, 2020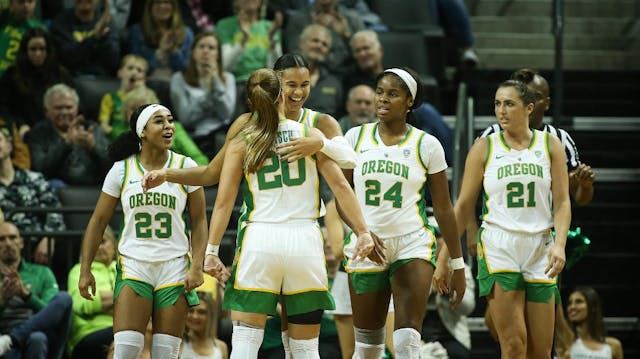 The GIST: We've made it to March. But before the notorious March Madness officially begins on March 17th, there are conference tournaments to play.
Hold on, what tournaments?: The road to March Madness begins with Championship Week, when men's and women's teams across all 32 (!!!) Division I conferences duke it out to become tournament champions. And while results don't fully decide the participants or seeding for March Madness, the winners from each conference secure an automatic berth. Pressure's on.
The conference championships run right up to Selection Sunday on March 15th, when a committee will evaluate each squad's regular and tournament performances before deciding which teams have done enough to earn a spot. Not, not anxiety-inducing.
Got it. So what should we expect?: The women's tournament began Tuesday, and all eyes are on the high-major conferences like the SEC, Big 12, Pac-12, Big 10, ACC and AAC. And we're expecting the top teams from each conference — South Carolina, Baylor, Oregon, Maryland, Louisville and UConn, respectively — to survive the weekend. Meanwhile, the men's regular season wraps up this weekend with their conference tournaments starting on March 9th.
But one school will have to wait a bit longer to start playing: Chicago State canceled two women's and men's games against West Coast teams due to COVID-19, the first cancellations in an American sports league.
Any other news?: You bet. Our fave generational talent, No. 3 Oregon's Sabrina Ionescu (pronounced YOH-NESS-COO), tallied her ninth double-double in the final regular season game of her college career, before sharing a heartfelt speech in front of a sold-out crowd.
And get this. When Sabrina started at Oregon, the average attendance of women's basketball games was 2,595. Now it's 11,588. She's got the power.