June 14, 2021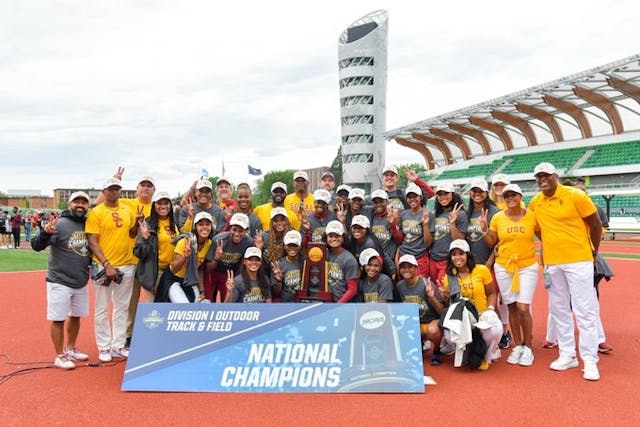 Source: USC Track & Field/Twitter
🏀Clippers: Kawhi Leonard and Paul George upped their intensity in Game 3, combining for 65 points in the Clips' decisive 132–106 win over the Utah Jazz on Saturday. Hello !
⚾️MLB: The Dodgers and Angels both grabbed series wins against terrible teams yesterday. The defending champs beat the Texas Rangers (rebounding from Saturday's embarrassing loss), while the Halos extended their winning streak to six with a over the Arizona Diamondbacks. No Sunday scaries here.
🎓🏃‍♀️USC: V is for what? Victory, of course. Not only did the USC women win the team title at Saturday's NCAA Outdoor Track & Field (T&F) Championships, but redshirt senior Anna Cockrell collected two individual titles, defending her crown and also winning the .
Zooming out, the women's T&F team title makes it three team nattys for USC this school year. FTFO.