The GIST: With both the WNBA and the MLB in their free agency periods, the Sky and the Cubs are shaking up their rosters.
February 01, 2021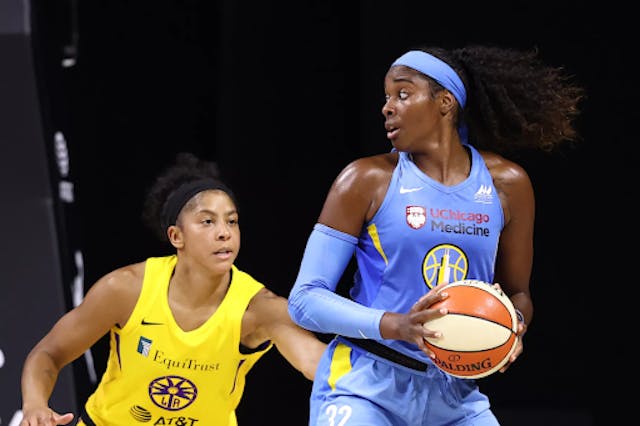 Source: Ned Dishman/Getty Images
🏀WNBA: ICYMI, forward Candace Parker is coming home to Chicago and after 13 years with the LA Sparks. The news broke on Wednesday, but the deal wasn't official until now. Welcome home.
⚾️MLB: The Cubs have added some heavy hitters during this past week of free agency, including LA Dodgers outfielder and Pittsburgh Pirate pitcher . Pederson brings some serious power behind the plate, so much so that his Dodgers teammates renamed the month in which they won the 2020 World Series "."
In less official news, rumor has it that the team is looking at bringing back former Cub after his three-season stint with the Philadelphia Phillies. Arrietta was a starting pitcher during the Cubs' World Series run in 2016. Is the trying to bring the band back together?