The GIST: The Clippers are without their biggest stars, and the Sparks might lose some of their own. Not, not panicking.
January 28, 2021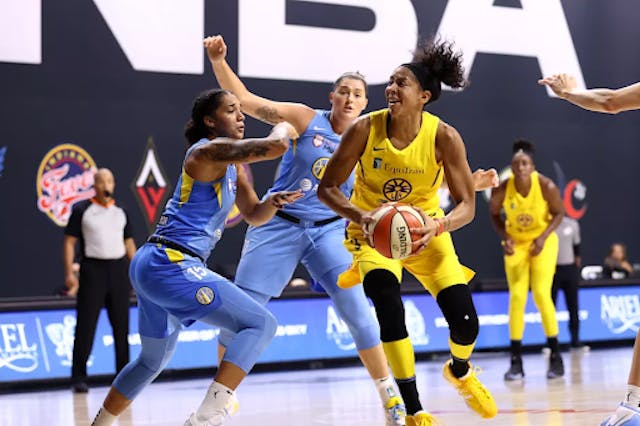 Source: Ned Dishman/NBAE via Getty Images
🏀Clippers: The Clippers are in a bit of a bind. With stars Kawhi Leonard and Paul George out on Tuesday due to , the Clips had their seven-game winning streak snapped by the Atlanta Hawks. Unfortunately, both players will also be for tomorrow's 8 p.m. ET/5 p.m. PT matchup against the similarly Miami Heat. Oof.
Sparks: We continue to be bad news bears. Like we said, Candace Parker is leaving the Sparks when free agency opens on February 1st (no, just no), but she's not the only one. Chelsea Gray might with the Las Vegas Aces. We refuse to accept this.
⚽️Soccer: While Parker's time with the Sparks may be coming to an end, the soccer team is just getting started. The is now set for December 16th for Angel City FC. The best holiday present!