October 29, 2021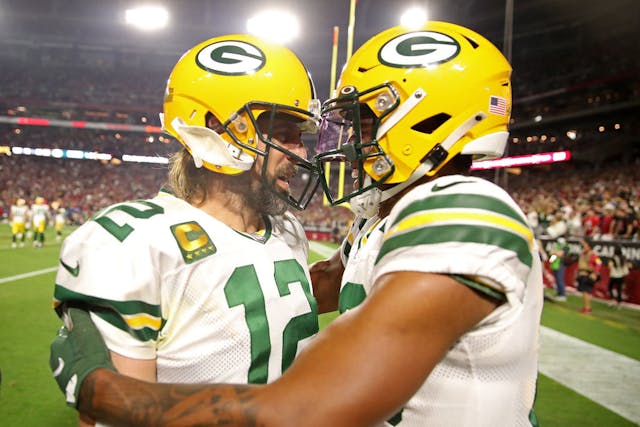 SOURCE: CHRISTIAN PETERSEN/GETTY IMAGES
⭐Thursday Night Football: Stop us if you heard this one before, but quarterback (QB) Aaron Rodgers led his Green Bay Packers to a huge win in last night's TNF matchup against the Arizona Cardinals, ending Arizona's undefeated season.
🎓College: With the first round of set to be released early next week, Week 9's already storied rivalry matchups will be extra spicy.
First, No. 6 Michigan faces No. 8 Michigan State tomorrow at 12 p.m. ET. The is on the line, and so is a perfect season for these undefeated squads.