The GIST: While we're pumped for Gotham FC and pissed about the Rangers, you already have "the gist" of all that, so let's dive into what else is happening in our city.
May 06, 2021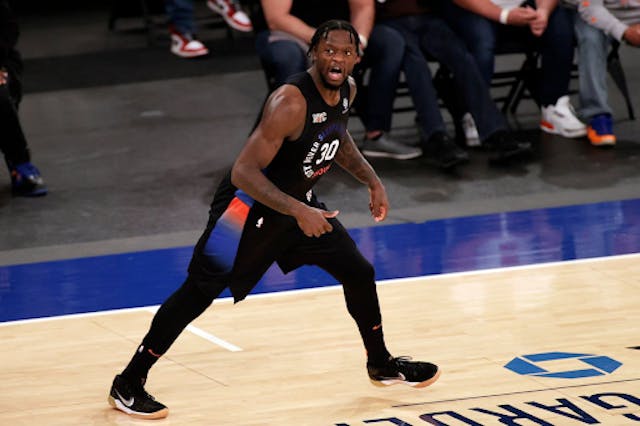 Source: Adam Hunger/Reuters
🏀NBA:Despite the Knicks' 97–113 loss to the Denver Nuggets last night, they've still won 12 of their last 14 games and have at least a spot in the play-in tournament. And while that's already huge, if the Knicks can stay within the top six, they'll avoid the play-ins altogether.
⚾️MLB: After losing 4–1 to the St. Louis Cardinals, the Mets starting shortstop Franciso Lindor for their next game, which the Mets won 7–2. The Lindor hasn't earned a hit in his last 24 at-bats (the fourth longest of any Met in a decade), which might be part of the reason why the Mets Chili Davis and Tom Slater on Monday. Interesting.
Over in the Bronx, the Yankees beat the Houston Astros 6–3 in the teams' second matchup this week. Tuesday's 7–3 pinstripe win came at the cost of a for second baseman Rougned Odor. Womp.