Los Angeles: Lakers and Clippers both look to stay alive in Game 6
June 03, 2021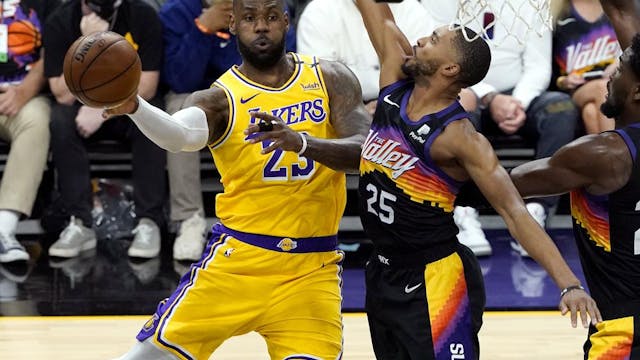 Source: Matt York/AP Photo
🏀Clippers: Our NBA teams need to stage comebacks as epic as . After losing the first two games of the series to the Dallas Mavericks, the Clippers won the next two on the road before losing Game 5 at Staples Center last night. East, West, home is not best.
🏀Lakers: What a series of unfortunate events. With Anthony Davis on Tuesday, the Purple and Gold lost Game 5 by 30 points to the Phoenix Suns. Straight up embarrassing.
🎓🥎UCLA: Hopefully reigning champs UCLA softball fare much better in the WCWS against No. 10 Florida State tonight at 9:30 p.m. ET/6:30 p.m. PT. Not only do the Bruins have soon-to-be Tokyo Olympians Rachel Garcia and Bubba Nickles (who returned from a wrist injury last week), they also have Maya Brady. Can you say stacked?
🏀Sparks: Outside of Kristi Toliver, who shot an efficient 5-of-6 from the field, the Sparks' offense was mostly MIA in Tuesday's loss to the Dallas Wings. See if our 2-3 LA squad can heat up against the 1-8 Indiana Fever tonight at 10:30 p.m. ET/7:30 p.m. PT.