The GIST: Grab all your favorite snacks and get cozy because it's time for Championship Saturday (and Friday!) action. And true to this wild 2020 college football season, this weekend won't be without controversy.
December 18, 2020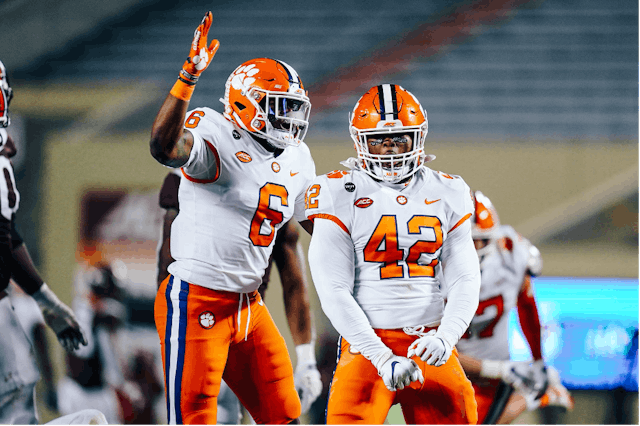 SOURCE: CLEMSON FOOTBALL/TWITTER
ACC: In the most anticipated conference championship game, No. 2 Notre Dame will face No. 3 Clemson at 4 p.m. ET, a rematch of their regular season double overtime thriller, which Notre Dame won 47–40.
Even without their star quarterback (QB) Trevor Lawrence, who was out after testing positive for COVID-19, Clemson still put on quite a show. With Lawrence back, we fully expect the Tigers to come out on top. Don't call it a comeback.
SEC: Featuring No. 1 Alabama vs. No. 7 Florida, Saturday's 8 p.m. ET nightcap will be worth the wait. Florida's lead-up to the conference championship started off on the wrong foot, so they'll need a huge upset to even be considered for the College Football Playoff (CFP).
While we love an underdog story, we're sticking with the undefeated Crimson Tide. Watch for 'Bama, led by QB Mac Jones (the most interesting man in college football), to roll in this one.
The controversy: Following Saturday's packed slate of games, Sunday brings the long-awaited CFP Selection Day. The selection committee released their penultimate rankings on Tuesday...and the internet felt some type of way about it.
In a season full of cancellations, the committee's already controversial job has been made even more difficult. Saturday's games will have major implications, and we can't wait to see who the committee picks for hometowns the CFP.