This week from the Capitals and Wizards.
February 22, 2021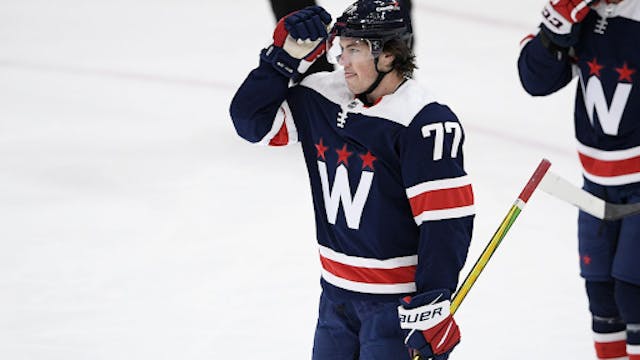 Source: Nick Wass/AP Photo
🏒Capitals: Yesterday, the Caps erased their early two-goal deficit to beat the New Jersey Devils 4–3. For the first time in forever nine games, winger TJ Oshie scored not one, but two goals. Still, that score is a little too close for comfort against the Devils, a team we don't consider a tough test.
🏀Wizards: All we do is...win? With Saturday's victory over the Portland Trail Blazers, the Wizards are now on a four-game winning streak (!!!), their in three years. Bradley Beal still leads the offense, but the Wizards' also deserves kudos. Growth.
While it'll be a tall order to defeat the LA Lakers tonight at 10 p.m. ET, the defending champions have been , especially without star Anthony Davis. Let's see if the Wiz can brew up an upset.