Former USWNT coach Jill Ellis is rumored to be a potential candidate for open head coach position with DC United.
October 15, 2020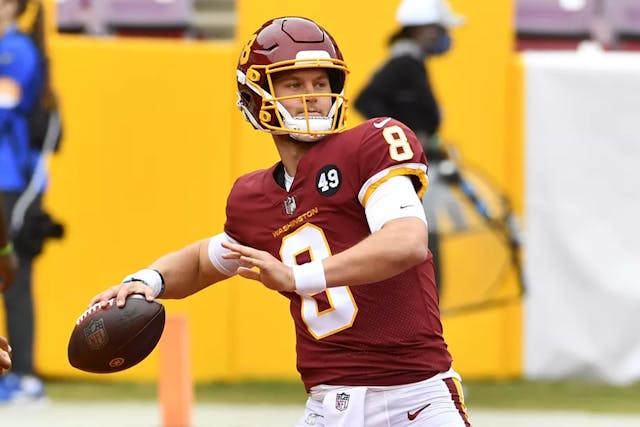 SOURCE: BRAD MILLS/USA TODAY SPORTS
The GIST: Washington Football Team (WFT) quarterback (QB) Kyle Allen is expected to start on Sunday while the United could get a new "quarterback" of their own in potential head coach Jill Ellis. Can you believe?
🏈Getting to know you: Although the WFT have only won one game this season, that's one more than their Week 6 opponent, the NY Giants. Is a WFT victory in the cards? QB Kyle Allen's play will be a major factor. Allen, who took a hard hit to the helmet in last week's loss, was medically cleared and should make his second start on Sunday at 1 p.m. ET.
⚽️Herstory, perhaps?: It's early days yet in United's head coaching search, but one name caught our eye. Jill Ellis, former head coach of the wildly successful U.S. women's national soccer team (USWNT), is rumored to be a potential candidate. If United hires her, she'll be the first woman to serve as an MLS head coach. Here's hoping!
Speaking of the USWNT, three Spirit players were called up to the first national team training camp in seven months. Goalkeeper Aubrey Bledsoe and forwards Ashley Hatch and Ashley Sanchez cumulatively have only two caps (international appearances), so this is a great opportunity for them to impress and (l)earn more.