Thanksgiving football preview
November 24, 2022
You take care of the food, we'll dish on today's three-course feast of NFL action. Time to dig in.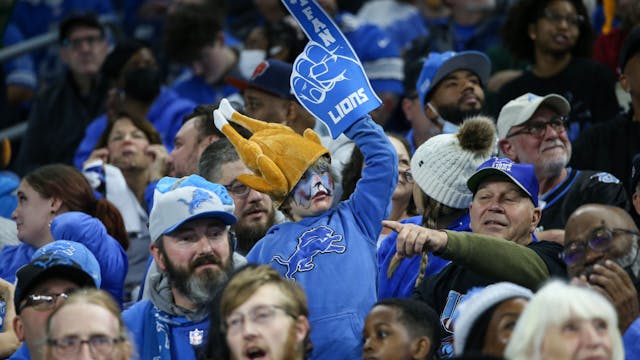 SOURCE: SCOTT W. GRAU/ICON SPORTSWIRE VIA GETTY IMAGES
🍴 The appetizer: Buffalo Bills (7-3) vs. Detroit Lions (4-6) — 12:30 p.m. ET
The GIST: Just like cranberry sauce, the Lions are a disappointment of a Turkey Day staple. Save a six-year stretch during World War II, they've played every Thanksgiving since 1934, posting a dismal 37-43-2 (wins, losses, ties) record on the holiday.
And similar to you talking politics at the table with your uncle, they certainly have their work cut out for them against the juggernaut Bills.
Lions: Yes, Detroit's known for their Thanksgiving struggles, but they are on an impressive three-game win streak, including last week's big W over the then-surging NY Giants. It'll be up to QB Jared Goff and wide receiver (WR) Amon-Ra St. Brown to ensure they don't suffer a turkey scoring hangover.
On defense, watch for the 2022 No. 2 overall draft pick, defensive end Aidan Hutchinson, to gobble up his opponents. He already has 5.5 sacks in his rookie campaign.
Bills: If the Lions are cranberry sauce, the Bills are mashed potatoes, aka the clear favorite. QB Josh Allen continues to get the job done with his arm and his legs while WR Stefon Diggs is magic when he gets the ball. Like ice cream on crisp apple pie, this duo is perfection.
Plus, Buffalo boasts their own sack machine in linebacker Von Miller, who has a whopping eight on the year. Feast mode, activated.
Prediction: With the Lions on a hot streak and their head coach Dan Campbell firing his squad up with speeches like this, this should be closer than many might expect. But the Bills, who also boast an elite running back (RB) in Devin Singletary, simply have too many offensive weapons to overcome. Ready those tables, Bills Mafia.
🦃 The main course: NY Giants (7-3) vs. Dallas Cowboys (7-3) — 4:30 p.m. ET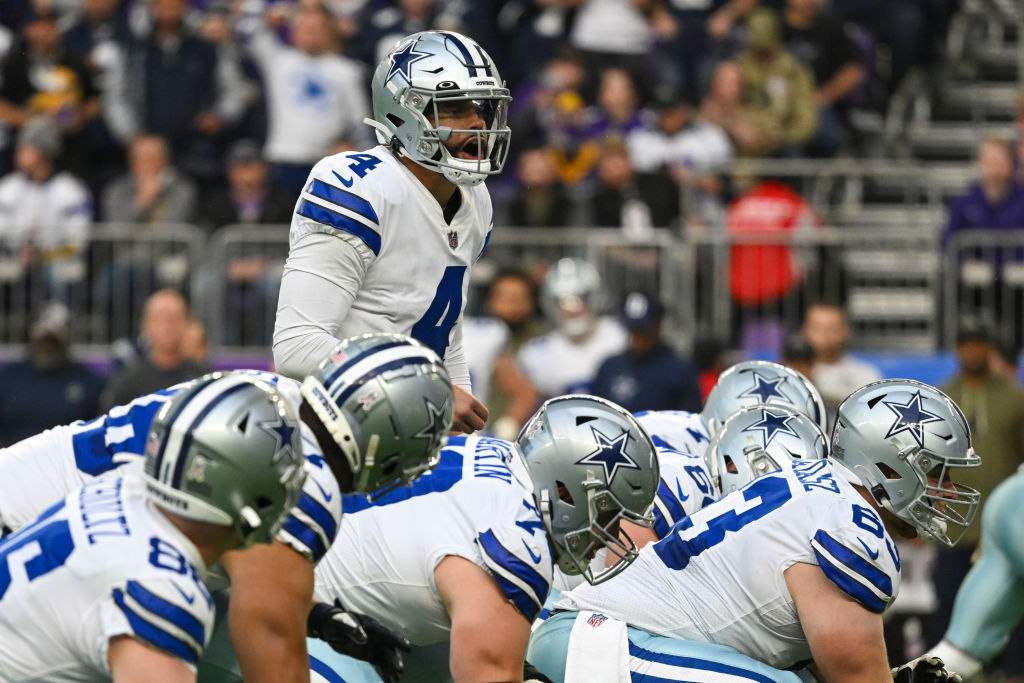 SOURCE: NICK WOSIKA/ICON SPORTSWIRE VIA GETTY IMAGES
The GIST: Come for the Jonas Brothers halftime show, stay for this must-see matchup between two star-studded NFC East contenders.
Cowboys: Like the Lions, the 'Boys have been a Thanksgiving mainstay since 1966, but they've seen much more success, accumulating a 31-22-1 record. And America's Team looks poised for another dub, especially fresh off a massive Week 10 win in which they put up 40 points.
Whatever QB Dak Prescott is doing is clearly working, and he's even better on the Turkey Day stage, notching nine touchdowns (TDs) in his five holiday outings. Plus, Dallas certainly puts the "Big D" in defense — they have a league-best 42 sacks.
Giants: The G-Men were off to one of their best starts in recent history, but they've since stumbled into a skid, losing two of their last three. They can't blame that on the tryptophan, but they can blame it on turnovers — the Giants made three costly mistakes in last week's blowout L.
However, even amidst their recent struggles, resurgent RB Saquon Barkley has continued to shine, leading the NFC in rushing yards.
Prediction: Dallas came out on top 23–16 when these squads met in Week 3, and that was on the road and without QB Prescott due to injury. That said, Barkley's primed for a statement game after last week's lackluster showing. He'll certainly give 'em pumpkin to talk about in this rivalry battle.
🥧 Dessert: New England Patriots (6-4) vs. Minnesota Vikings (8-2) — 8:20 p.m. ET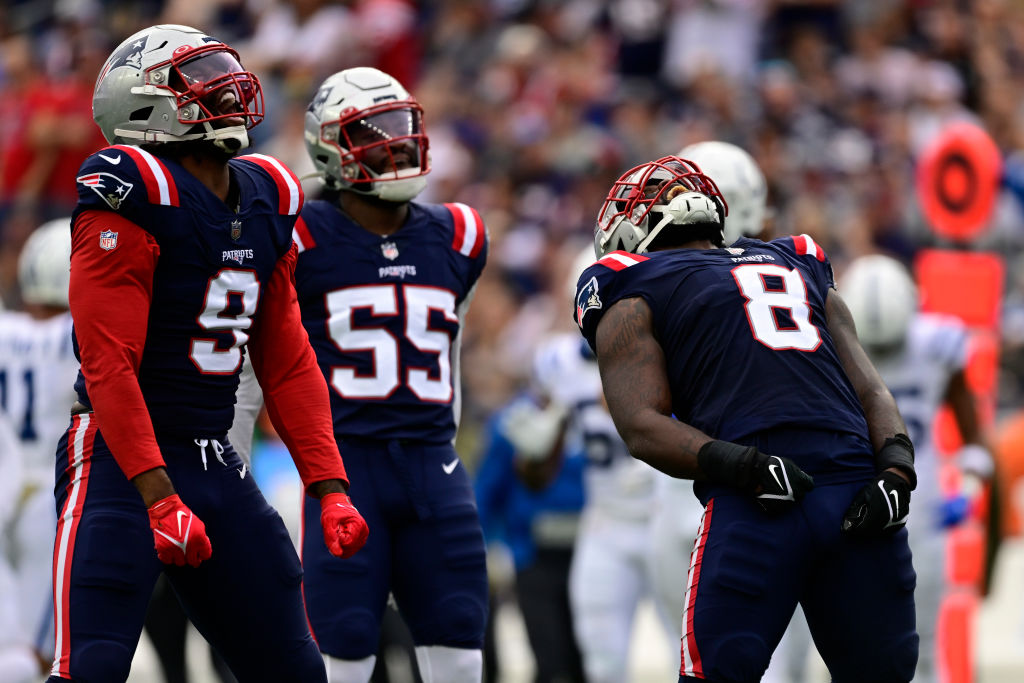 SOURCE: BILLIE WEISS/GETTY IMAGES
The GIST: Save room for this delicious showdown between two squads with plenty to prove. The Pats are just holding onto a playoff spot, while the Vikings are trying to show they're the real deal after an ugly loss last week. Pass the whipped cream, please.
Patriots: The Pats come sputtering into their first Thanksgiving appearance since 2012. Helmed by second-year QB Mac Jones, New England's offense has been inconsistent at best as the squad still struggles to find their groove in the passing and running game.
But the defense has more than made up for it, surrendering just three points in each of their last two games thanks in large part to linebacker Matthew Judon, who leads the league in sacks. The only thing that's cold about him is his take on mac 'n' cheese.
Vikings: Lizzo's favorite team had largely flown under the radar until their jaw-dropping Week 10 "game of the year" win over the Bills, but then they followed it up with a Week 11 clunker that was even too painful to air on TV. So the big question is, which Minnesota squad will show up tonight?
Much of that will depend on the performance of their offensive stars, one-handed catch king WR Justin Jefferson and RB Dalvin Cook.
Prediction: Minnesota holds the slight edge at home, but their QB Kirk Cousins would definitely prefer a midday dinner meal — the 34-year-old's notorious for struggling in primetime. Pair that with the fact that the Pats are led by potato lover/legendary head coach Bill Belichick, and we're leaning New England in this one.