The GIST: Chicago's winter weather has us ready to sit on the couch and enjoy some basketball. Thankfully, the Bulls are back and the Northwestern Wildcats are living up to the hype.
December 25, 2020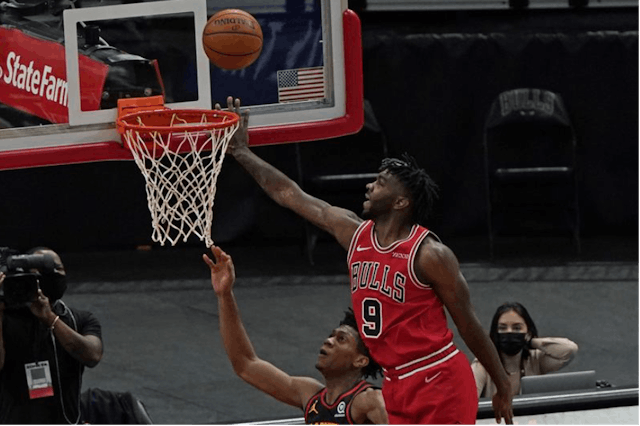 SOURCE: MIKE DINOVO/USA TODAY SPORTS
Bulls: The Bulls got blown out 124–104 by the Atlanta Hawks in their season opener last night, and...it was rough. They really struggled on defense, allowing 81 points in just the first half. Clunky passing and lots of turnovers showed that the squad is still adjusting, but at least that means it can only go up from here. *gulps*
A silver lining from the opener was 19-year-old rookie Patrick Williams' performance. He scored 16 points in 33 minutes and looked more composed than the veterans. Give yourself a pat on the back, Pat!
Wildcats: The No. 15 Northwestern women's basketball team has dominated the beginning of this season, starting 4-0 and beating each opponent by more than 15 points. So far, standout guard and former Big Ten Defensive Player of the Year Veronica Burton is leading the team with an average of 21 points per game. What can't she do?
The Wildcats face their first Top 25-ranked opponent in the No. 17 Michigan Wolverines on Sunday. Here we go!