The GIST: Starting to let the winter chill get to you? Benny's staying warm with some mittens, and we're staying warm watching the Blackhawks and the Red Stars heat up.
January 25, 2021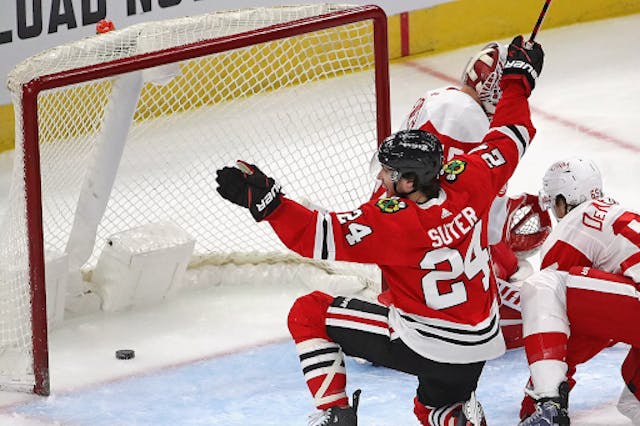 Source: Jonathan Daniel/Getty Images
🏒NHL: Chicago earned their of the season against the Detroit Red Wings this weekend. Even though Detroit is expected to be one of the worst teams in the division, it still felt good to snag some points.
⚽️NWSL: The Red Stars selected in the NWSL draft on Thursday. Only forward Alissa Gorzak of the University of Virginia will join the team this season, but Chicago will retain the rights for the rest of the group after they complete their collegiate careers.
Gorzak was selected 35th overall and will opt out of her final collegiate season to join the Red Stars for training camp in February. Time to get physical.
Meanwhile, the Red Stars' top pick at No. 7 overall, forward , will stay at Stanford for her last season, where she'll likely add to her 18 career goals and look to take home a third National Championship. Damn, girl!