October 29, 2020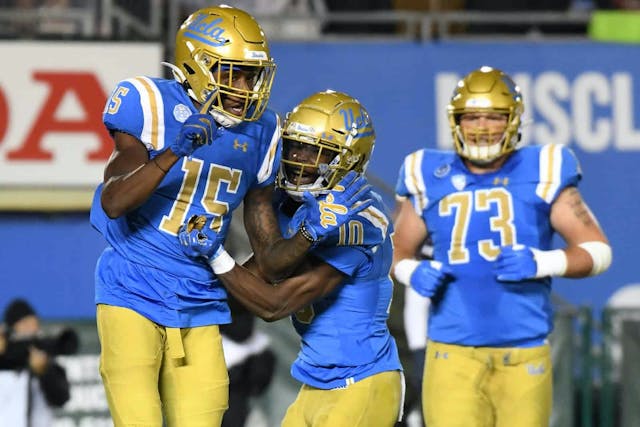 SOURCE: RICHARD MACKSON/USA TODAY SPORTS
The GIST: A top-ranked football team was forced to cancel its upcoming game due to COVID-19, and the first known Division 1 school has opted out of sports entirely for the 2020–21 academic year. When it rains, it pours.
Which game was canceled?: No. 9 Wisconsin vs. Nebraska, originally scheduled for this Saturday. Twelve members of the Wisconsin football program (six student-athletes, six staff members) tested positive within the last five days, leading the Badgers to pause all team activities for (at least) the next seven days.
The cancellation cuts even deeper, coming just one week after Big Ten football finally kicked off. The Big Ten is now operating on a condensed schedule because of their late return, leaving no wiggle room to reschedule canceled games.
Even worse, the Badgers were one of the Big Ten's national title contenders, and playing one fewer game will undoubtedly impact their playoff chances. Thankfully (unlike the NFL) the Big Ten outlined comprehensive COVID-19 protocols, giving Wisconsin the time and guidance necessary to get their sh!t together.
Sure hope so! And which school is opting out?: Bethune-Cookman, a historically Black college (HBCU), canceled all sports for the 2020–21 academic year, citing surging COVID-19 rates in Florida. Bethune-Cookman is the first known Division 1 school to make such an impactful move — sadly, more schools might soon face a similar decision.
Oh no. Is there any good news?: Hmmm...well there's some strange news. Amidst a growing budget deficit, new reporting revealed that the UCLA football team spent a whopping $5.4 million on non-travel meals last year. We'll give you a second to pick your jaw up off the floor.
To put the Bruins' exorbitant spending into context, defending national champions LSU spent $381,000 on their non-travel meals in 2019. LSU went undefeated (15-0) while UCLA went a dismal 4-8. Eat good, play...terribly?