The GIST: As soon as we saw Jason Varitek pushing Dustin Pedroia in the home run cart, we knew it was going to be a good sports weekend. Hey Google, play our favorite video of all time.
June 28, 2021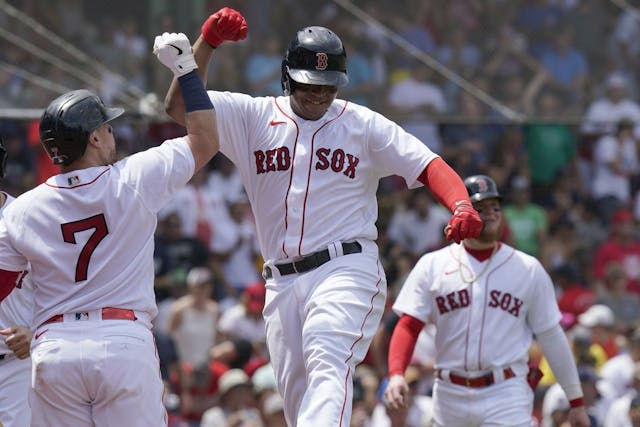 Source: Steven Senne/AP Photo
⚾️Red Sox: Rafael Devers went three-for-four and of the year yesterday, helping the Sox to a 9–2 win and a series sweep over the NY Yankees. It's the second time Boston has swept the Yankees this season. Some rivalry, huh?
👟Track & Field: Massachusetts will be well-represented on the international stage in Tokyo. As we mentioned, Harvard grad Gabby Thomas qualified for her first-ever Olympics with a in the 200m.