Why did the White Sox sign Tony La Russa.. again?
November 02, 2020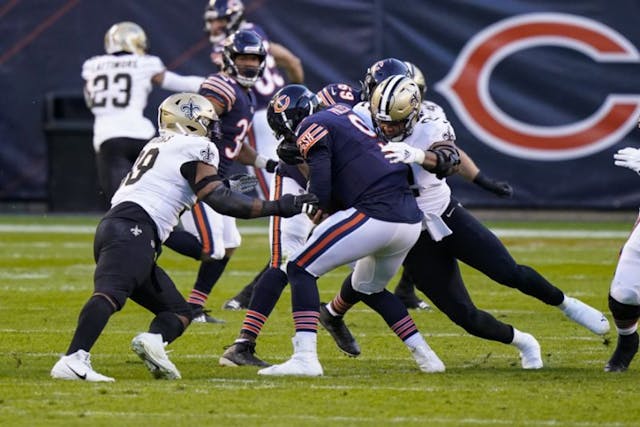 SOURCE: NAM Y. HUH/AP PHOTO
The GIST: The Bears lost 26–23 in overtime to the New Orleans Saints yesterday, finally collapsing under the mounting pressure of their many mistakes. Meanwhile, the White Sox might have made a big offseason mistake of their own.
🏈Third quarter isn't the charm: Heading into the locker room at the half, da Bears were looking pretty good, leading the game 13–10. But it was the back half of the game, namely the third quarter (classic) which featured a reckless fistfight instigated by wide receiver Javon Wims, that proved to be the problem. Despite an ugly second half, the Bears miraculously tied it up to force an overtime...before the Saints took the W with a field goal. Sigh.
While the Bears' defense struggled at times, it stepped up when it really needed to. QB Nick Foles and his offense, however, never seemed to find their groove. We didn't think we'd ever say it, but, we might miss Mitch Trubisky.
⚾️From nursing home to dugout: The White Sox announced on Thursday that Hall of Famer Tony La Russa will become the South Siders' new manager...again. La Russa is 76 years old and previously managed the Sox way back from 1979-1986. Although he's a tenured manager, he hasn't managed a team since the St. Louis Cardinals in 2011, which leaves Sox fans wondering...why tho?
The White Sox are a young, brash team who finally seem to have a personality of their own, and this decision feels like an attempt to bring back the ghost-of-White-Sox-past. That said, there is speculation that Sox owner Jerry Reinsdorf made the executive decision on this one because of his long-time friendship with La Russa, but you didn't hear it from us.