Our New England Patriots will face the undefeated defending Super Bowl champions in the Kansas City Chiefs.
October 01, 2020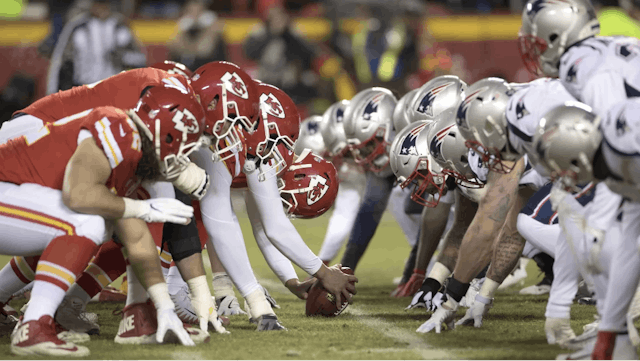 SOURCE: SCOTT BOEHM/AP PHOTO
The GIST: We can't believe it's October already. Soak in our Patriots preview before you admire the Harvest Moon tonight.
Who's playing?: Our Pats face a big test against defending Super Bowl champions, Kansas City Chiefs, on Sunday at 4:25 p.m. ET. Kansas City is undefeated so far, most recently taking a decisive win over the Baltimore Ravens earlier this week. Look out.
So you're saying there's not much of a chance?: No, not quite! The Pats go into Sunday's game as the underdog (so weird), but could still rain on Kansas City's parade. But to have a chance, Pats quarterback (QB) Cam Newton needs to bounce back from last week's so-so game, while cornerback Stephon Gilmore and the Pats' defense have to lock down Kansas City's speedy offensive threats.
And of course, pressure must be laid on none other than reigning Super Bowl MVP and soon-to-be dad, QB Patrick Mahomes. Even Pats' head coach Bill Belichick is impressed by Mahomes. Alright, Dolla Dolla Bill.
Anything else?: Yes, actually. Prep for Sunday football with Saturday football of the soccer variety: the Revolution take on Nashville SC (SC stands for Soccer Club) at 7:30 p.m. ET. Get your footy fix!