The GIST: The good news? LeBron James and Kawhi Leonard returned to the Lakers and Clippers on Friday and Saturday, respectively. The bad news? Both LA teams welcomed them back with losses and slipped down the Western Conference standings. At least the Dodgers snapped out of their slump.
May 03, 2021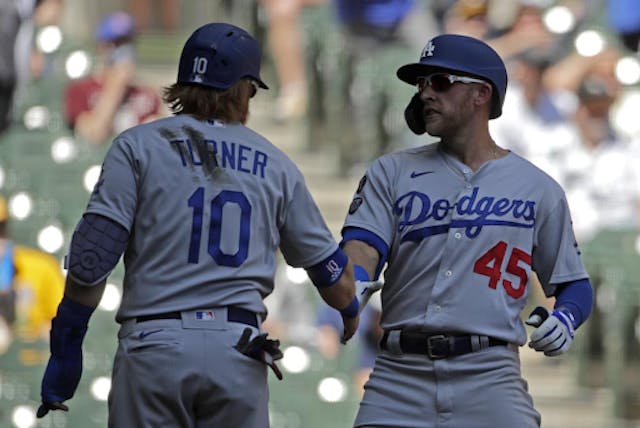 Source: Aaron Gash/AP Photo
🏀NBA: The Lakers lost to the Toronto Raptors yesterday and are now in a , record wise, with the Dallas Mavericks and Portland Trail Blazers...and in danger of falling to seventh in the standings, aka . Friday's game against the Blazers is now more crucial than ever. Not, not nervous.
⚾️Dodgers: The Dodgers avoided the sweep yesterday, overpowering the Milwaukee Brewers 16–4. Outfielders and (pronounced BAY-tee) drove in 15 (!!!) of the Dodgers' runs and crushed a apiece in the first two innings. There's the offense we've been looking for.