The GIST: A former Blackhawk filed a lawsuit against the club last month, alleging that he and another teammate were sexually assaulted by former video coach Brad Aldrich, and the 'Hawks ignored it. Today we're bringing you "the gist" on the developing story.
June 28, 2021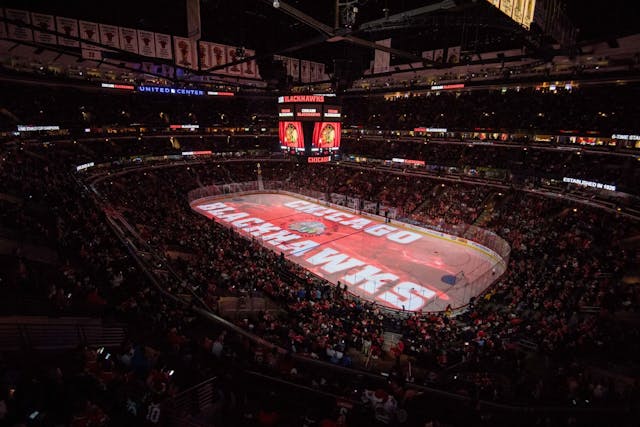 Source: Patrick Gorski/USA TODAY Sports
Content warning: The following contains discussions of sexual assault.
The background: The lawsuit details a specific incident during Chicago's 2010 playoff run when Aldrich got two players drunk and sexually assaulted them. These players then reported it to a now-retired employee, and another player from the 2010 team recently told that "every guy on the team knew about it."
Aldrich left the team after that season, but went on to hold multiple positions in youth hockey at the collegiate and high school levels until 2013 when he pleaded guilty to criminal sexual conduct with a teenager.
The victim from this case also recently filed a lawsuit against the 'Hawks citing their failure to report Aldrich's abuse history.
The fallout: So far, that the 2010 allegations were elevated to the front office with a request to file a police report, which was refused by the club, while former director of player personnel and current general manager of the Montreal Canadiens Marc Bergevin said he was unaware of allegations at the time.
It's clear that at least some of the organization's top brass knew of Aldrich's abuse, and their failure to report allowed a predator to abuse future victims.
If you or anyone you know is experiencing sexual assault, please contact the for help.