The GIST: The Bears ended their season with a 21–9 loss to the New Orleans Saints in the Wild Card round yesterday. It was fun while it lasted.
January 11, 2021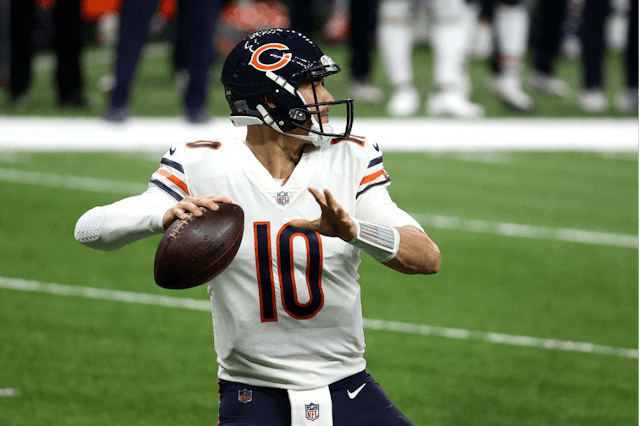 SOURCE: CHRIS GRAYTHEN/GETTY IMAGES
Falling flat: It was a game of missed opportunities and stifled offense for the Bears, beginning with the Saints' first-quarter TD. The Bears almost tied it up thanks to a beautiful pass by QB Mitch Trubisky, but receiver Javon Wims...dropped it. *wipes away tears*
The worst part? WR Anthony Miller allowing Saints C.J. Gardner-Johnson's taunting to get to him, resulting in thrown punches and Miller getting ejected from the game. We're not mad, we're disappointed.
The Bears struggled through the game with only a field goal until tight end Jimmy Graham caught a TD pass in the very last seconds. Seems like we weren't the only ones who had had enough.
TY, next: After a rocky regular season and only 19 completions of his 29 attempted passes yesterday, Trubisky's future with the Bears isn't looking so bright. Although he may dream of earning a Super Bowl ring, all he won this year is the Nickelodeon Valuable Player award. Same, same.