Opening Day for White Sox and Cubs
April 01, 2021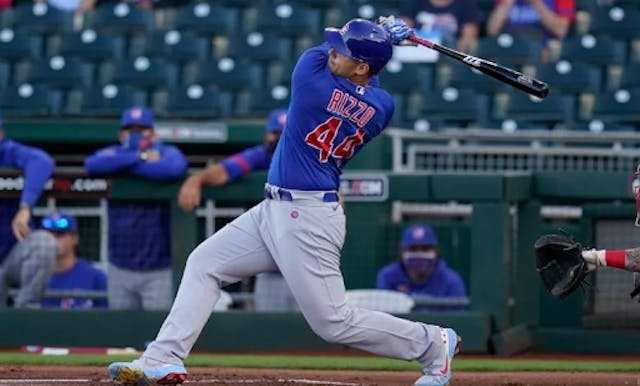 Source: Ross Franklin/AP Photo
⚾️Sox: The young, scrappy and hungry White Sox open their season against the LA Angels tonight at 10 p.m. ET/9 p.m. CT. Something tells us the late night will be worth it.
Cubs: It's a beautiful day to be a North Sider because Wrigley is ready to back for the Cubs' Opening Day game against the Pittsburgh Pirates at 2:20 p.m. ET/1:20 p.m. CT. Kyle "The Professor" Hendricks is starting on the mound, and fans are looking forward to attending another one of his classes.
While the Pirates are in a rebuilding phase, the Cubs are looking to defend their NL Central division title and then some. Opening the season with a win would be a great place to start. Go, Cubs, go!
🏀Bulls: The Bulls extended their five-game losing streak last night, falling 121–116 to the Phoenix Suns. This is Chicago's season-worst skid, and it comes right after All-Star Nikola Nikola Vučević was signed to take the Bulls to the "." Something's off, and if the Bulls have any hope of a postseason berth, they need to figure it out ASAP.