Updates from the Ogwumike sisters and how the LA Dodgers are handling the accusations against Trevor Bauer.
July 08, 2021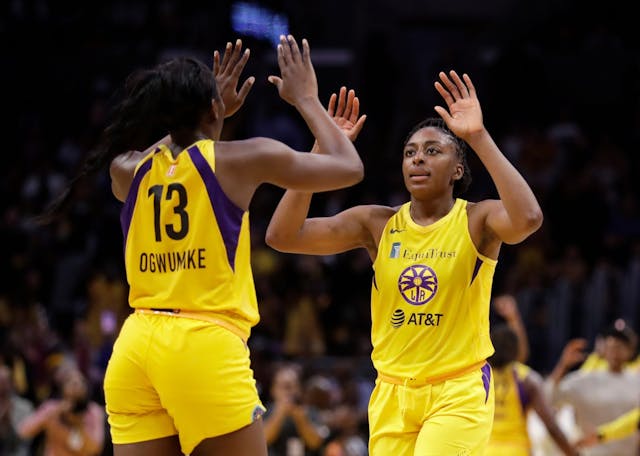 Source: Marcio Jose Sanchez/AP Photo
🏀Basketball: While the WNBA in Atlanta, there could be some spicy international affairs on the horizon. LA Spark Nneka Ogwumike was the U.S. Olympic roster last month, but she was recently listed on Nigeria's provisional roster, along with her sisters Chiney (who also plays for the Sparks) and . Sister, sister…sister.
⚾️Baseball: Just days after Trevor Bauer — who has been — was placed on paid *eye roll* administrative leave, the LA Dodgers canceled his bobblehead night (scheduled for August) and pulled his merchandise from the team store.
His leave expires tomorrow, but manager Dave Roberts Bauer to rejoin the team soon. .