Nick Foles has unimpressive start with the Bears, resulting in first loss of the season.
October 05, 2020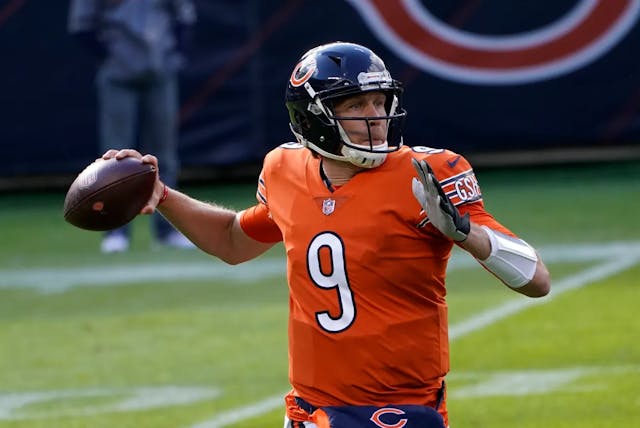 SOURCE: CHARLES REX ARBOGAST/AP
The GIST: In our feelings this morning as neither the Cubs nor the White Sox are still on to watch in playoff baseball and the Bears took their first loss of the season. Sigh.
Crash and burn: After poor Wild Card series showings, both Chicago teams are out of the MLB playoffs. Welp. The Cubs went 0-2 against the Miami Marlins while the White Sox lost 2-1 to the Oakland Athletics. After an impressive regular season, the Sox struggled from the pitcher's mound in Game 3 and will have to address their shallow reliever roster in the offseason.
While the Cubs have made the playoffs five out of the last six seasons, the 2016 World Series champs have struggled to find that spark again. Scoring only one run in their two losses to the Marlins, the North Sider's hitting issues need to be addressed moving forward. We'll throw this out with the rest of 2020.
The defense won: After an outstanding save-the-game performance last week, QB Nick Foles started for the Bears but just couldn't pull off a win. He was 26-for-42 with an interception 26 yards from the end zone. Rough.
We can't lay all the blame on Foles, though. The Colts' best-in-the-league defense kept the Bears from scoring a touchdown until late in the fourth quarter. Here's hoping Foles still has Tom Brady's number when da Bears play the Bucs on Thursday Night Football.