The GIST: It's the best when LA teams support each other, and we expect them all to be cheering on the Rams (well, maybe not the Chargers) in their quest to bring home another championship.
January 08, 2021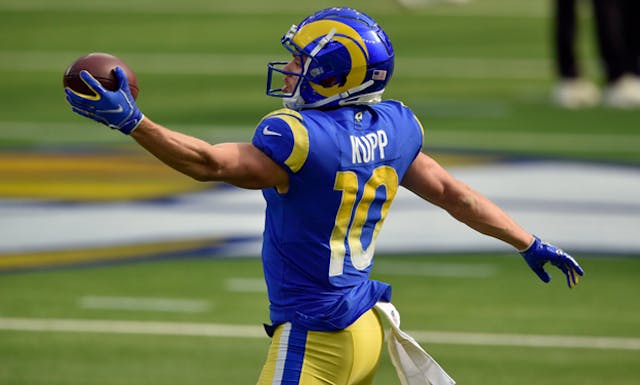 SOURCE: USA TODAY
🏈Rams: First up on the playoff docket? The Seattle Seahawks. According to standout defensive tackle Aaron Donald, the 'Hawks are exactly who we wanted. And he's right: the Rams absolutely want to avenge their recent Week 16 loss to their division foes.
While it's still a question mark which QB will start for the Rams (please let it be Jared Goff), there is some good news ahead of Saturday's matchup: yesterday, wide receiver Cooper Kupp was activated from the reserve/COVID-19 list. A much-needed boost.
Meanwhile, it's no mystery that the Rams don't want to let Ciara's husband cook, and since the Rams defense did sack Seahawks QB Russell Wilson five times in their last meeting...we're hoping for some burnt eggs.
🏀⚾️Hometown love: We love an LA sports crossover. Not only did Laker LeBron James tweet his interest in owning the WNBA's Atlanta Dream, Dodger Mookie Betts chimed in with his support as well.
Though the World Series champion Dodgers are not in season, you can catch LeBron and the defending NBA champion Lakers taking on the San Antonio Spurs tonight at 10 p.m. ET/7 p.m. PT.