NFL Week 15: Two cats are better than one
December 16, 2022
On the prowl for another winning week.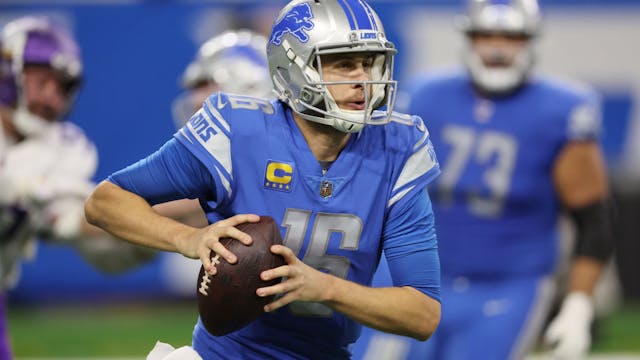 Really though, can Sunday get any better? First it's the men's FIFA World Cup final where Lionel Messi and Argentina will be squaring off against the defending champs France at 10 a.m. ET. And after, it's a full slate of Week 15 NFL football back at home. Somebody pinch me.
So I'm looking to carry some of that momentum into Week 15 as the NFL playoff picture starts to come into shape.
After going a bonkers 8-0 to start the season, the Philadelphia Eagles became the first team to lock up a postseason berth last Sunday, with their 48–22 win over the NY Giants.
I'm inching my way back up to a full three-pick slate by making two picks this week: Detroit Lions to win () and Cincinnati Bengals to cover the spread (-3.5). Two cats are better than one.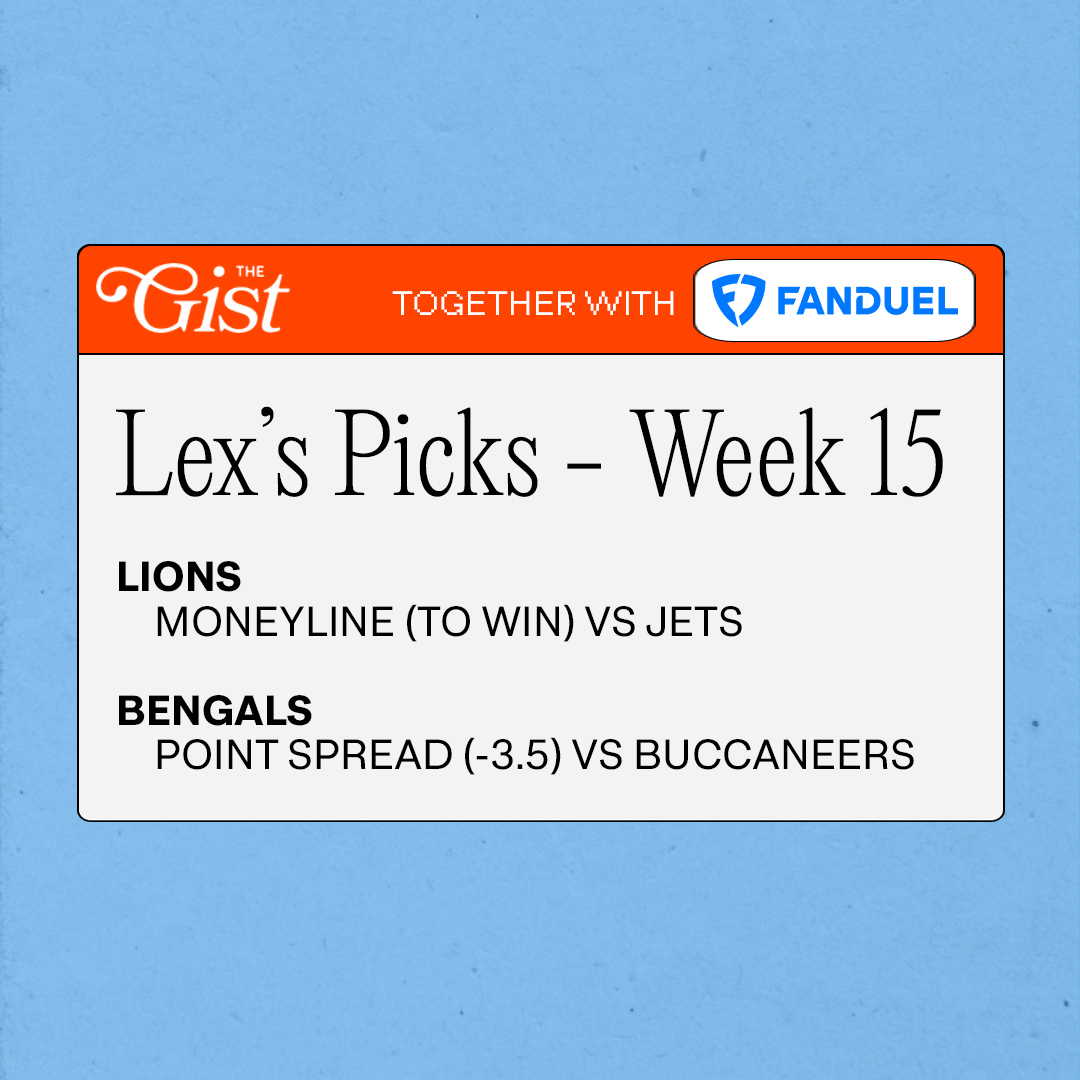 Detroit Lions vs. NY Jets at 1 p.m. ET: These teams have nearly identical records (6-7 and 7-6, respectively) and a loss for either could be potentially devastating for their playoff hopes. To make matters more interesting, these two teams have been trending in different directions.
The Lions have won five of their last six, while the Jets are relying on a messy QB carousel of Zach Wilson (benched two weeks ago), a Mike White (no, not that ) and Joe Flacco (who hasn't started a game since September 25th).
All to say, I like the Lions in this one.
Cincinnati Bengals vs. Tampa Bay Buccaneers at 4:25 p.m. ET: You know what they say, if it ain't broke, don't fix it. So after Cinci earned me a win last week, I'm doubling down.
This is (somehow) the first head-to-head matchup between Burrow and Bucs QB Tom Brady, making it an immediate headline grabber. But with a Bucs offense averaging just 17.2 points per game and the , I'm taking the big cats to cover the -3.5 spread (win by 4 or more points).
As always, you can learn more in and find in-depth sports betting resources . Nothing but net football.