Union are fighting for MLS Cup berth after Phillies, 76ers, Flyers disappoint.
October 01, 2020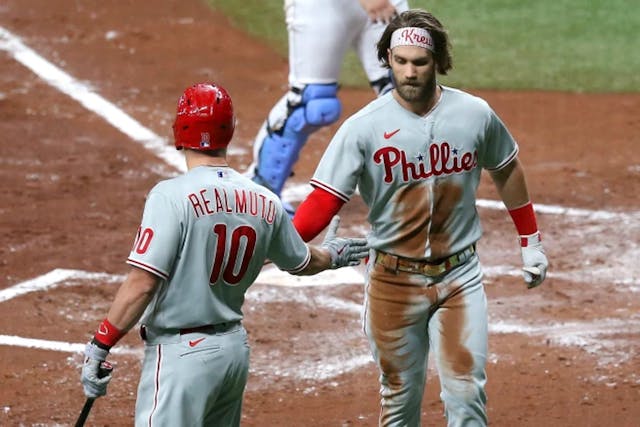 SOURCE: GETTY IMAGES
The GIST: Due to disappointing finishes from the Phillies, 76ers and the Flyers this year, the off-season is going to get spicy in Philly. Meanwhile, the Union are mid-fight for an MLS Cup berth.
Fix-it-Philly: Not much has changed for the Sixers since the firing of long-time head coach Brett Brown. Without a replacement or any front office changes, we're starting to wonder if the Sixers themselves even know how they're going to move forward. Might have to call in a Doc.
Now that the Phillies have officially entered the off-season, the organization announced internal layoffs due to this year's economic toll. You hate to see it. They're also facing big question marks around re-signing their free agents. Talk about tough decisions.
Making moves: Flyers general manager Chuck Fletcher has been prepping his roster for the NHL Draft next week. Along with extending a few major contracts, the team re-signed defenseman Robert Hagg for two more years — signaling that Shayne Gostisbehere could be up for grabs. Look for more moves to be made this week before the draft.
On the pitch: Halfway through the fall regular season, the Union are looking strong after their fourth win in five games on Sunday. They will take on Toronto FC (FC stands for Football Club), who are just one spot behind Philly in the Eastern Conference, on Saturday at 7 p.m. ET. We're ready for some pan-DOOP-monium!