The GIST: Another weekend, another sweep of the Rangers. Hey, at least Cowboys training camp starts this week. Is it September yet?
July 19, 2021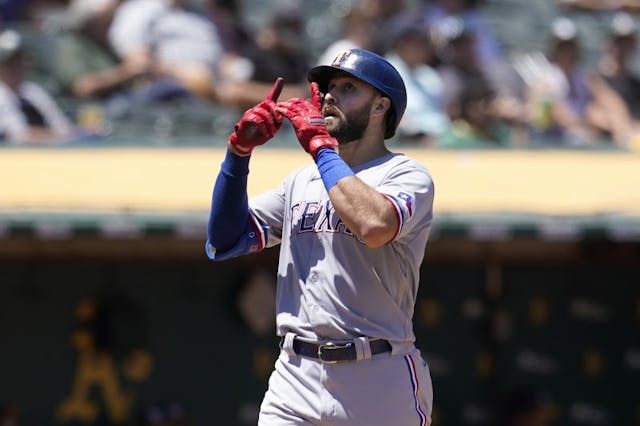 Source: Jeff Chiu/Associated Press
⚾️Rangers: The Rangers looked like they were still on vacation in their first series after the All-Star break, as the Toronto Blue Jays outscored Texas 25–2 in three games (including two shutouts). Making matters worse, the Rangers will face the Detroit Tigers — who are fresh off a three-game sweep of their own — today at 7:10 p.m. ET/6:10 p.m. CT. Sheesh.
🏈Cowboys: The 'Boys don't kick off training camp until Wednesday, but linebacker Micah Parsons already has our MVP vote. The No. 12 2021 draft pick made good on his and for his mother in the Dallas area. We're not crying, you're crying.