This week from the Nets and Yankees.
February 22, 2021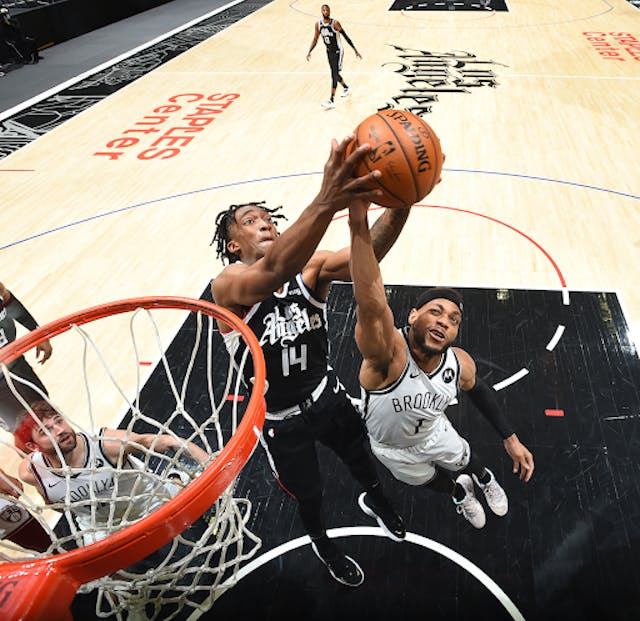 Source: Brooklyn Nets/Twitter.com
🏀Nets: Although Kevin Durant missed a fourth game due to a hamstring injury, the Nets didn't need him, beating the LA Clippers 112–108 last night. James Harden led the Nets with 37 points, and Kyrie Irving (who, along with Durant, was recently ) also had 28. Better luck next time, Kawhi!
⚾️Yankees: In January 2020, Yankees pitcher Domingo Germán was for 81 games following an incident of domestic violence against his girlfriend. Now eligible to play, Germán reported to training camp with the rest of the Yanks' pitchers and catchers on Wednesday. But, his return to the diamond hasn't been easy (and rightfully so).
The context: In 2016, Yankees pitcher Aroldis Chapman became the first MLB player to be charges under the . The Yankees later brought him back (he's still on the team), and while this was a , it looks like the Yankees are planning to do it again.
With Germán's history thrust back into the spotlight, we're hoping the Yankees organization will step up and show support for survivors. Keeping Germán in the pitching rotation without addressing the situation sends a clear and very painful message to women and domestic abuse survivors.
If you or someone you know is experiencing domestic violence, please contact the National Domestic Violence Hotline at 1-800-799-7233.