The GIST: While we wait for the Cowboys to select a new star tonight, we'll be watching highlights of the Wings' rookie talent on repeat. Welcome to the show!
April 29, 2021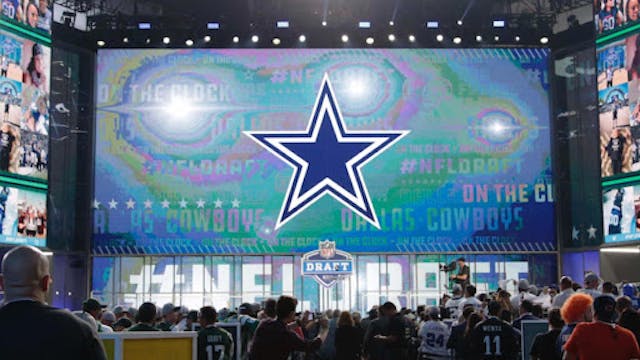 Source: Tim Heitman/USA TODAY Sports
🏈Cowboys: After strengthening their offense this offseason, the Cowboys need to make some serious defensive additions during the NFL Draft. We're expecting the 'Boys to take Alabama cornerback Patrick Surtain II with the 10th overall pick, but if we've learned anything about owner Jerry Jones, it's to .
🏒Stars: After , the Stars looked like a completely different team on Tuesday, falling 5–1 to the Carolina Hurricanes. Yeesh. But there's still hope: the Stars are just two points out of fourth place (and the final playoff spot) in the Central Division with seven games remaining.
The playoff hunt continues tonight at 7 p.m. ET/6 p.m. CT against the defending champion Tampa Bay Lightning. But Saturday's 8 p.m. ET/7 p.m. CT game against the Nashville Predators is the one to watch.
It could mark the long awaited return of center Tyler Seguin, who led the Stars in points last season but has been out with a hip injury all year. .