The GIST: The 76ers are so back, and the Phillies are reshuffling some cubicles in the front office with hopes of turning the team around.
December 25, 2020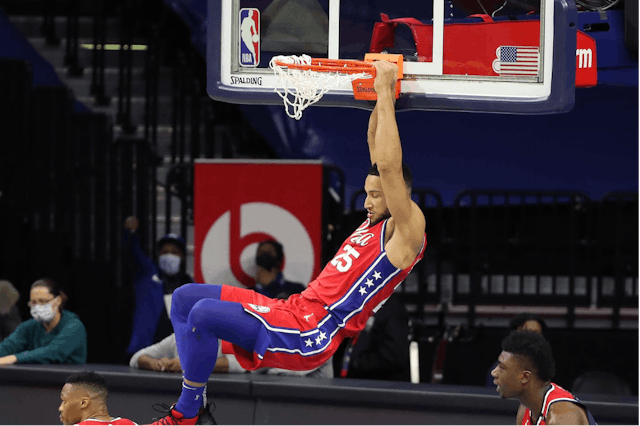 SOURCE: CHARLES FOX/THE PHILADELPHIA INQUIRER
🏀Sixers: The Sixers beat the Washington Wizards in their season opener last night, pulling ahead in the fourth quarter to win 113–107. The game went back-and-forth all night until Joel Embiid turned up the heat in the fourth quarter, carrying the Sixers to victory.
Embiid finished with 29 points and 14 rebounds, making yesterday his fourth straight season-opening double-double. Also exciting? Rising star Shake Milton scored 19, and rookie Tyrese Maxey brought six points and lots of energy. Once the growing pains of a new coach are worked out, this squad is going to be fun to watch.
⚾️Phillies: On Tuesday, the Phillies announced the promotion of Sam Fuld to general manager (GM). Fuld was first hired by the Phillies in 2017 to help the team optimize their data usage (the statistics kind, not their cell phone plans) and will now be one of only three GMs in the MLB who is a former big-league player. While Fuld is generally well-regarded, fans haven't fully bought in.
Fuld was an active participant in building the current Phillies squad. And this team's failures (ahem, like missing the postseason for nine straight seasons) created the need for a new GM in the first place, so we're a little suspicious that Fuld won't be the difference-maker we hoped for...only time will tell.