The GIST: Although this is far from our preferred World Series matchup, here's the gist on the start of baseball's Fall Classic.
October 27, 2021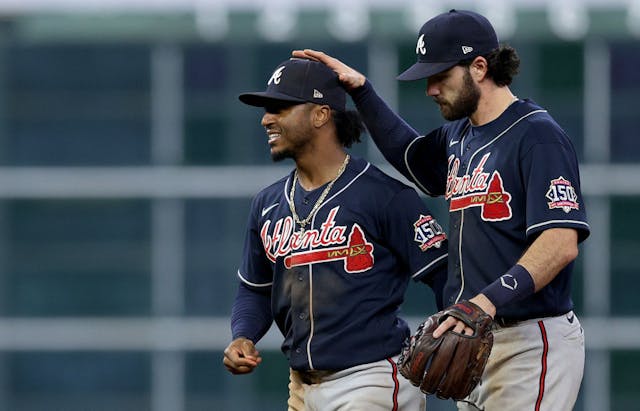 SOURCE: ELSA/GETTY IMAGES
Game 1: Despite losing star pitcher Charlie Morton to a (ouch), last night's Game 1 was all Atlanta Braves. They scored two runs in the first inning and never looked back, winning 6–2 to jump out to an early series lead over the Houston Astros.
Game 2: First pitch is tonight at 8:09 p.m. ET. Atlanta's star pitcher Max Fried (who uncharacteristically struggled in his last outing) will face Houston's José Urquidy (who also underperformed the last time he pitched).