The GIST: Let our local college teams help you ring in the weekend a little early with some basketball and volleyball action tonight.
February 04, 2021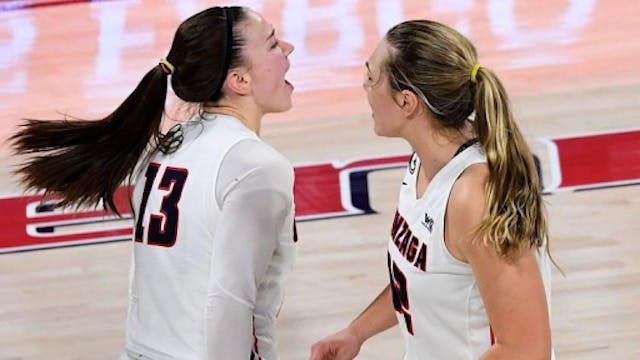 Source: Colin Mulvany/The Spokesman-Review
🏀Basketball: The No. 19 Gonzaga women had a bit of a scare on Tuesday night, just managing to hold off BYU for the 63–56 victory. Transfer guard Cierra Walker came up big in crunch time, draining in the final two minutes to seal the deal. The winning streak lives on!
🏐Volleyball: Whether you run with the Huskies or the Cougs, women's volleyball is in action for all to enjoy tonight at 9 p.m. ET/6 p.m. PT. Both squads are 3-1 and ranked in the Top 25.
No. 24 Washington State takes on a ranked opponent in No. 18 UCLA. Standout middle blocker (pronounced YA-HALA-SHA-VA), who had 11 kills and 7 blocks last Saturday, will look to continue to show off her complete game.