The GIST: Thursday Night Football? We're here for it. The surging Patriots hope to wrap up their stint in LA with another win and keep their slim playoff chances alive.
December 10, 2020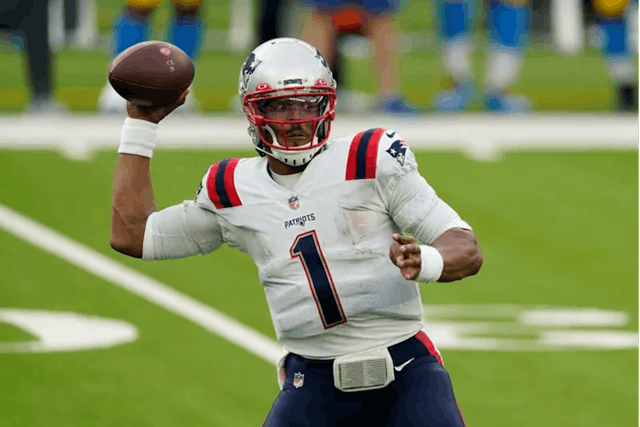 SOURCE: ASHLEY LANDIS/AP
Move the chains: The Pats are back at SoFi Stadium tonight at 8:20 p.m. ET against the LA Rams, a much tougher test than the Pats' last visit opposite the floundering LA Chargers. This is the first time the Pats will beat, er, we mean face the Rams since Super Bowl LIII (53). Head coach Bill Belichick outcoached Rams' head coach Sean McVay that go-around, and we have faith he'll do it again.
Patriot quarterback (QB) Cam Newton and running back Damien Harris need to find a way to sustain the run game against LA's defense, led by Ram defensive tackle Aaron Donald.

The ground game is vital since the Pats have not found a ton of success through the air, as proven by Newton's abysmally low 69-yard passing performance last week.
On the other side of the ball: Cornerback Stephon Gilmore will lead the charge in locking down the Rams' wide receivers, notably Cooper Kupp. If the defense can fluster Ram QB Jared Goff into throwing interceptions like he did two weeks ago, it'll bode well for the Pats.