With no first-round picks and just three selections across all seven rounds, the Seahawks are slated for a quiet draft
April 29, 2021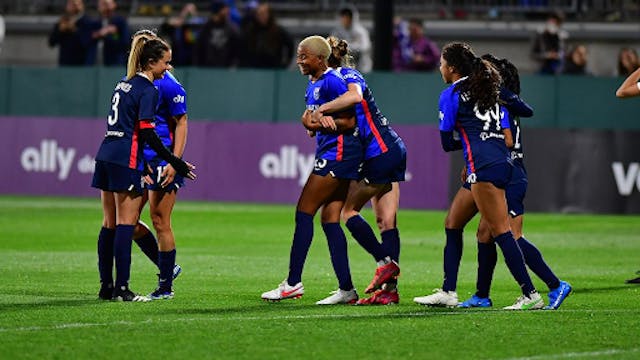 Source: NWSLSoccer.com
🏈Seahawks: With no first-round picks and just three selections across all seven rounds, the Seahawks are slated for a quiet draft. Will they spice things up and trade back (give up a higher pick to gain more picks later in the draft)? suggests yes.
⚽️OL Reign: Moving from football to fútbol, the Reign finally got on the scoresheet in their 3–2 victory over the Chicago Red Stars on Tuesday night. Forward Tziarra King was thriving, delivering an excellent and scoring a in the 87th minute. , but King will always be.
The Reign close out their Challenge Cup campaign Monday night against Kansas City. But we won't be deprived for too long since the NWSL regular season is just a few weeks away. Can't wait.
🎓⚽️College: The Reign aren't the only soccer squad winning around these parts. Washington women's soccer beat Liberty 3–0 in the first round of the NCAA Tournament on Tuesday. Midfielder Ameera Hussen for the Huskies just 67 seconds into the match. Too fast, too furious.
The Dawgs face the No. 15 Saint Louis Billikens next tomorrow at 7 p.m. ET/4 p.m. PT. Dubs up.