The GIST: While we're still waiting on the Stars to drop the puck, the Cowboys have kept us entertained with the ongoing NFL hiring frenzy. But with that frenzy comes more uncertainty...just what we needed.
January 21, 2021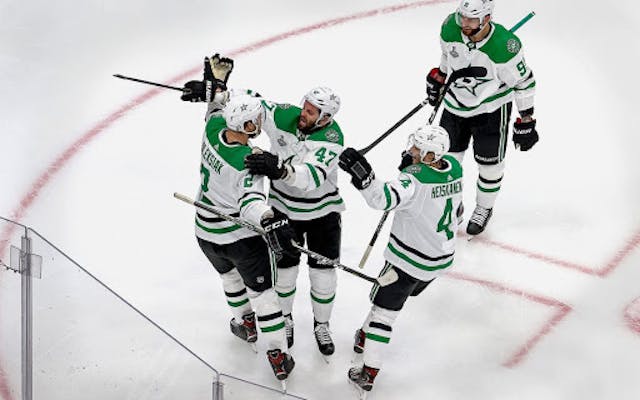 Source: Bruce Bennett/Getty Images
🏈Cowboys: Earlier this month, offensive coordinator Kellen Moore decided not to pursue the head coaching job at his alma mater Boise State and instead signed a with the 'Boys. But, plot twist, Moore reportedly interviewed for the vacant Philadelphia Eagles head coaching position on Tuesday.
Nothing's set in stone just yet, as the Eagles have interviewed at least 10 candidates for the job nobody wants their head coaching spot. But if Moore does wind up with the Eagles, it'll saddle the Cowboys with problem to handle this offseason.
🏒Stars: Due to COVID-19 delays, the Stars couldn't drop the puck on the season with the rest of the NHL over a week ago. Thankfully, the time has finally arrived and our Stars will debut against the Nashville Predators tomorrow night.
The Preds will be coming off a brief hiatus of their own, after their Tuesday game against Carolina was postponed due to with the Hurricanes.
Keep your fingers crossed and knock on lots of wood before Friday's long-awaited puck drop, set for 8:30 p.m. ET/7:30 p.m. CT. We're hoping that good things do in fact come to those who wait.