UCLA almost forced Saturday's Final Four game into double overtime
April 05, 2021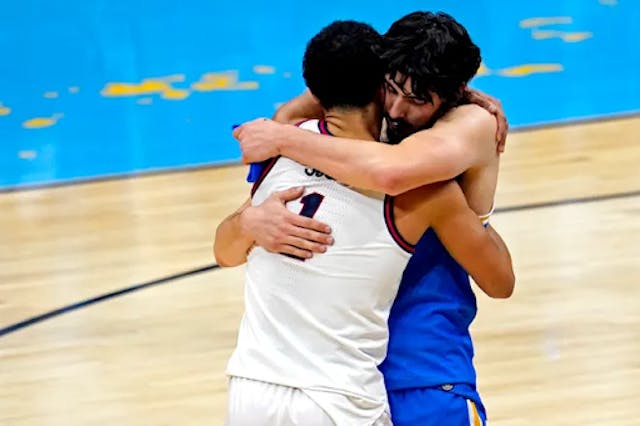 Source: Robert Deutsch/USA TODAY Sports
🎓🏀MBB: UCLA almost forced Saturday's Final Four game into double overtime, but ultimately fell to the top-ranked 'Zags on a . Still, what a game. What a season.
⚾Dodgers: After dropping the season opener, the Dodgers won the last three games in their bizarre series against the Colorado Rockies. From centerfielder Cody Bellinger's to left fielder Zach McKinstry's home run, there was no shortage of weird moments for the defending champs.
Angels: , the Angels won their series with the Chicago White Sox. Everyone was really looking forward to Shohei Ohtani both pitching and hitting in the same game last night...and he did not disappoint, throwing multiple pitches over 100 miles per hour and a home run on the first pitch of his first at-bat. It's Sho Time!
Speaking of pitchers, Ty Buttrey released a that he's leaving baseball: "money and proving people wrong are short term motivators, especially when you never actually loved the game you dedicated the last 24 years of your life to." Wishing you the best, Ty.