The GIST: The temps may be falling, but things are heating up in the MLB, with two crucial Championship Series (CS) games set for today.
October 20, 2021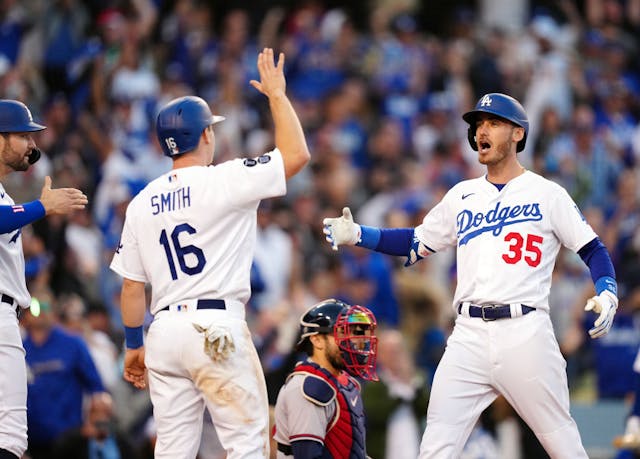 Source: Daniel Shirey/MLB Photos via Getty Images
American League (AL): After the Boston Red Sox made (more) with their third grand slam of the ALCS in Monday's rout of the Houston Astros, the Astros bats finally came alive in yesterday's Game 4, as they defeated the Red Sox 9–2 to even the series at two games apiece.
Game 5 (and the final game in Boston before the series heads back to Houston) is tonight at 5:08 p.m. ET. It's anyone's ball game.
National League (NL): Down 2-0 entering yesterday's NLCS Game 3, it looked like the LA Dodgers wouldn't be able to turn their luck around at home, but an eighth inning rally lifted the defending champs to a 6–5 win over the Atlanta Braves.
2019 NL MVP Cody Bellinger hit a clutch to tie things up, then who else but Mookie Betts doubled to drive in the winning run.