The GIST: From Pats wide receiver Julian Edelman announcing his retirement (miss him already!) to the Red Sox winning nine straight, there's a lot happening here in the Hub. But today also marks the eight-year anniversary of the Boston Marathon bombings, so we're taking a moment to remember and reflect on how the sports world responded. This is our [bleeping] city!
April 15, 2021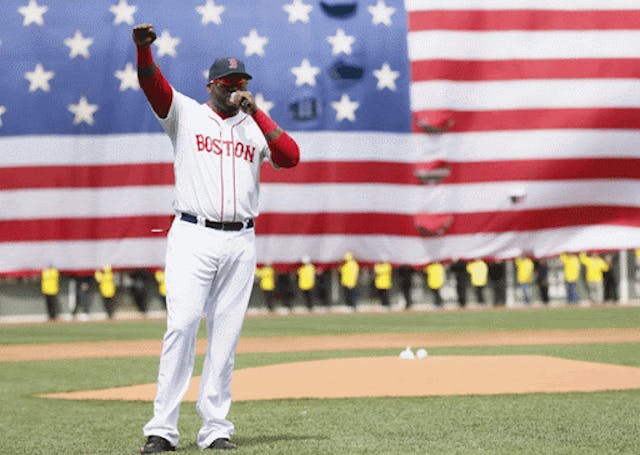 Source: Damien Strohmeyer/Sports Illustrated
April 15, 2013: Marathon Monday typically brings joy and celebration to Boston, but eight years ago the city was rocked when two bombs exploded near the finish line. Three people tragically lost their lives, hundreds were injured and an MIT police officer for the suspects in the following days.
The response: The Bruins were the first hometown team to return to play following the tragic attacks, as their Marathon Monday game was postponed to Wednesday. Their return to the ice offered the city a sense of normalcy and longtime national anthem singer Rene Rancourt still gives us goosebumps.
The Red Sox returned to the field on Saturday, April 20th, a day after the last remaining suspect had been apprehended. Pregame ceremonies honored local officers and, of course, fans . Chills.
2021: The Red Sox are on the road today, but they'll don their new at Fenway this weekend. And while we'll have to wait until for another Marathon Monday, today we remember that we're always Boston Strong.