This week from the Cubs, White Sox, Bulls
May 06, 2021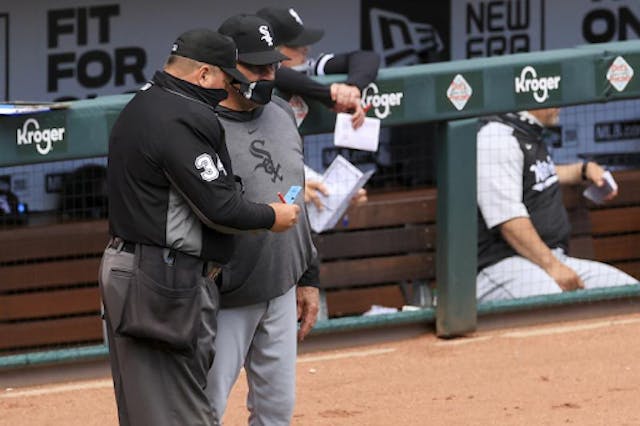 Source: Aaron Doster/AP Photo
⚾️Cubs: The Cubs completed their series sweep of the LA Dodgers, winning 6–5 in extra innings last night. The Cubbies' offense performed well consistently throughout the series, something the North Siders have struggled to do thus far. Fly that W!
White Sox: With two outs at the bottom of the 10th inning, the White Sox had an opportunity to tie the game against the Cincinnati Reds yesterday. Instead, manager Tony LaRussa directed center fielder Leury García to steal second. He was swiftly tagged out, and the South Siders lost 1–0. Y tho?
What makes this puzzling decision even worse? Pitcher Liam Hendriks — who's only been on base twice (!!!) in his career — was on third and could have scored.
🏀Bulls: After missing 11 games due to , shooting guard Zach LaVine is to the court tonight against the Charlotte Hornets at 7 p.m. ET/6:00 p.m. CT. The Bulls have suffered a four-game skid, so hopefully the stud's return will spark a change.