Super Bowl: This is your moment
February 09, 2023
Whether you're watching for the football or the halftime show, there's plenty of ways to get in the action.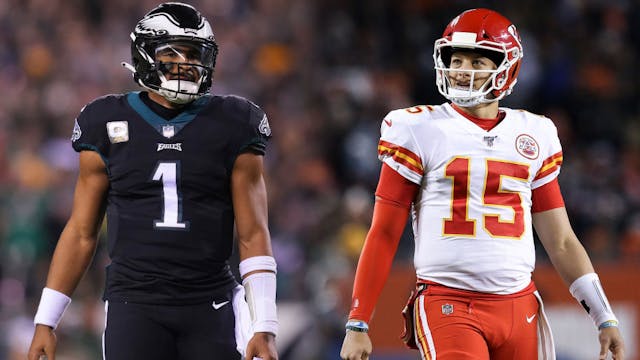 Tomorrow, the biggest NFL game of the season will take place during a Rihanna concert.
But first, let me break down what a prop bet is and why they're such a big part of the Super Bowl.
With 1 in 5 Americans expected to bet on the game, (!!!) in wagers, there's a lot more to predict than just the winner. That's where — any wager not directly tied to the outcome of the game — come in.
Of course, there's one other benefit to with FanDuel: the grand prize.
During the third quarter, FanDuel will air a live commercial where retired tight end and fan-favorite will attempt to kick a 25-yard field goal.
If he converts, FanDuel will split $10M in bonus bets between every user who placed a Super Bowl bet of $5 or more before 6:30 p.m. ET on game day. Get to it.
Speaking of game day, let's dig into it. This may be () one of the most well-matched NFL finals in recent memory. Some quick hits:
Both teams finished with a 16-3 overall record
Both teams scored exactly 546 points
Both teams had six All-Pro players, including a Kelce brother (Kansas City Chiefs' Travis Kelce and Eagles' Jason Kelce) and their QB
Both finished as the No. 1 seed in their conference
But only one team can win it all…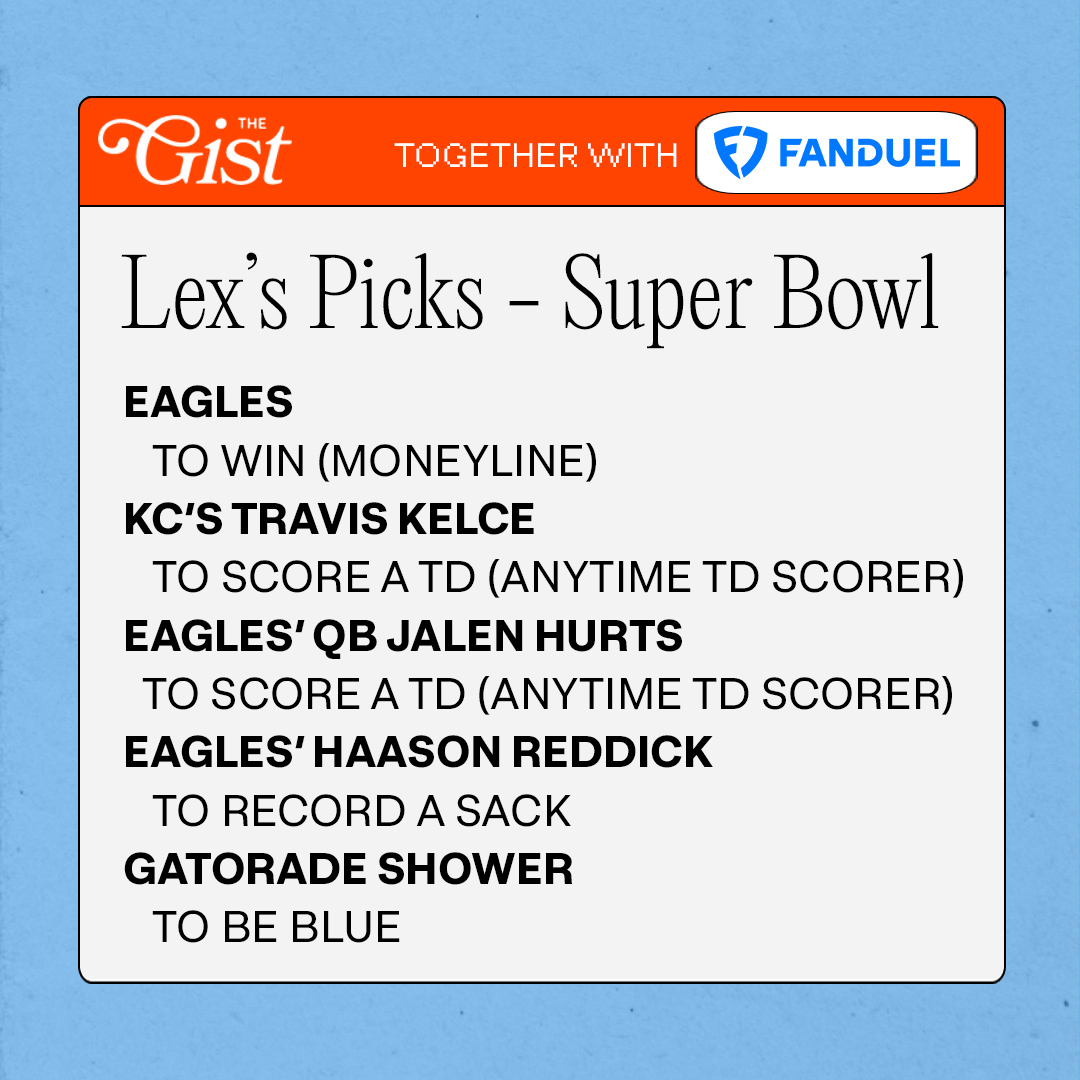 The Eagles are (ever so slightly) favored to beat KC, with at time of email writing — implying Philly has about a 53% chance of walking away with the title.
And while this is KC's third trip to the Super Bowl in four years — a win in 2020 followed by a blowout loss to Tom Brady's Tampa Bay Buccaneers in 2021 — the Eagles just seem like the better team to me.
These teams have two very different playing styles. In one corner, you have the beat-you-up running game of the Eagles — appropriate for a team with in the league.
The Super Bowl is made for superstars, so I have to believe both team's biggest names will show up and show out.
Agree? Disagree? Let me know in ! And if you need a sports betting refresher ahead of the big game, find more resources .