The GIST: Programs are making history and legends are being challenged as the WBB season moves toward a recently updated March Madness tournament. Change is in the air.
January 21, 2021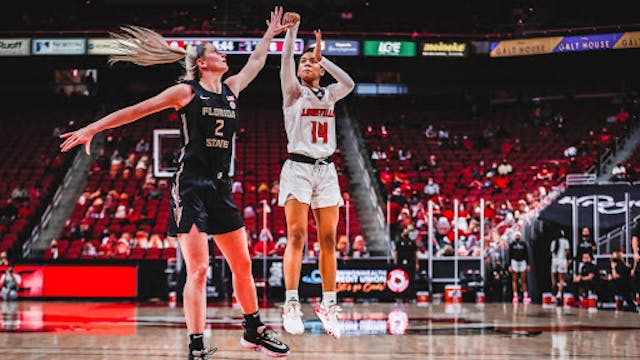 Source: Louisville WBB/Twitter
Rankings update: After a 77–72 overtime loss to unranked Colorado on Sunday, former No. 1 Stanford dropped to No. 5 in the . *gasp* Colorado's stunning upset marked the program's first-ever win against a top-ranked team and their first victory over Stanford since joining the Pac-12 in 2011. , Buff Nation.
Legends overtaken: In more history-making news, No. 3 UConn coach Geno Auriemma earned his 1,099th career win on Tuesday, passing the late, great former Tennessee coach Pat Summitt. Auriemma now sits at No. 2 on the all-time wins list, led by Stanford coach and her 1,105 wins. Tight race.
Auriemma's milestone victory comes just ahead of UConn's showdown with No. 25 Tennessee, set for tonight at 7 p.m. ET on ESPN. Even without the legendary Summitt at the helm, there's still for this storied rivalry.