The GIST: So many playoff games, so little time. Two teams have already advanced to the second round of the NHL playoffs and, if the NBA's opening weekend is any indication, we're in for a treat over these next six weeks.
May 25, 2021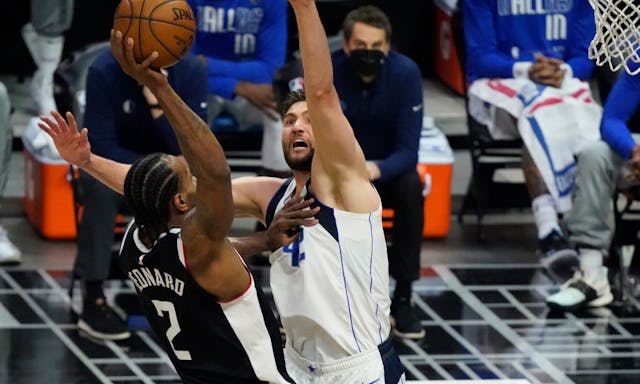 Source: USATSI
The weekend: Four of the eight opening games ended in an upset, with each game staying fairly close. The largest point differential was just 14 points and six games were decided by 10 points or less. Parity, is that you?
The highlights: Postseason basketball hits different. Here are some of our favorite plays from the weekend:
Milwaukee Bucks' Khris Middleton called "game" with to defeat the Miami Heat 109–107 in overtime on Saturday while Trae Young had a of his own yesterday in the Atlanta Hawks 107–105 win over the NY Knicks.
Though the Dallas Mavericks pulled off a 113–103 win over the LA Clippers on Saturday, Clippers star Kawhi Leonard posterized Mavs' Maxi Kleber with .
What's next: We'll be spoiled with daily playoff basketball until at least next Monday. The No. 5 Miami Heat look to bounce back against the No. 3 Milwaukee Bucks tonight at 7:30 p.m. ET, followed by the No. 3 Denver Nuggets vs. the No. 6 Portland Trailblazers at 10 p.m. ET. Settle in.