The GIST: The Phillies swept the Atlanta Braves in their opening series, and the return of All-Star center Joel Embiid reminded us how crucial he is to the Sixers. Philly is so back.
April 05, 2021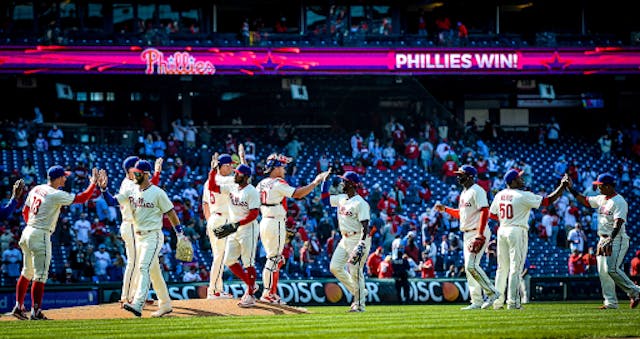 Source: Phillies/Twitter.com
⚾MLB: The biggest hole in the Phillies' game last season was their bullpen (the teams' roster of relief pitchers), but, thanks to offseason acquisitions, it was the of their opening weekend: the bullpen didn't allow any runs over three games. Damn.
🏀NBA: Over at the Wells Fargo Center, Embiid returned to the court against the Minnesota Timberwolves after missing 10 games due to a knee injury. He , scoring 24 points and bringing back the spark the Sixers have been lacking the past few weeks.
But last night, he sat out to , and the rest of the team seriously struggled, losing 116–100 to the Memphis Grizzlies. If anything has been made clear this weekend, it's just how much the Sixers need Joel Embiid.