NFL Week 16: The season of giving ft. storytime
December 22, 2022
In my Christmas feels.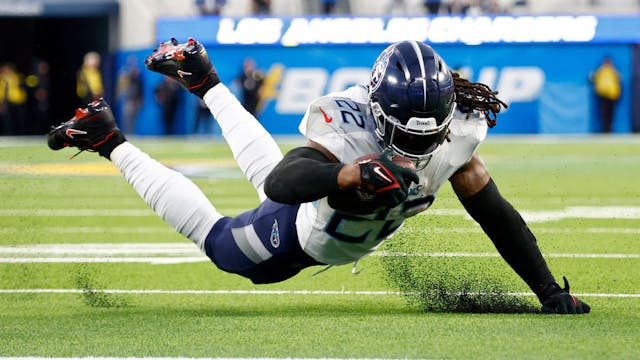 Tennessee Titans Derrick Henry, Getty Images
Last Sunday, during one of the in recent memory, a friend of mine placed her very first sports bet.
And while it didn't win (it was a live bet on France to win the World Cup while they were losing 2–0 to Argentina), the prospect of turning $3 into $34 had her more fired up for a soccer match than she'd ever been.
While I know sports betting has its ups and downs, sharing those sports moments with a friend made Sunday's roller coaster of action, from fútbol to football, that much more memorable.
And that is why I love sports betting so much — even a buck or two takes watching a game to the next level.
Okay, let's get into this week's NFL slate. And we have a lot to celebrate, because I went 2-0 on my picks last week and am on a three-bet win streak, bringing my to 11–11. Not too shabby.
This week, I'm going big for the holidays with three picks on games all conveniently starting at 1 p.m. ET today. Merry Christmas (Eve), indeed.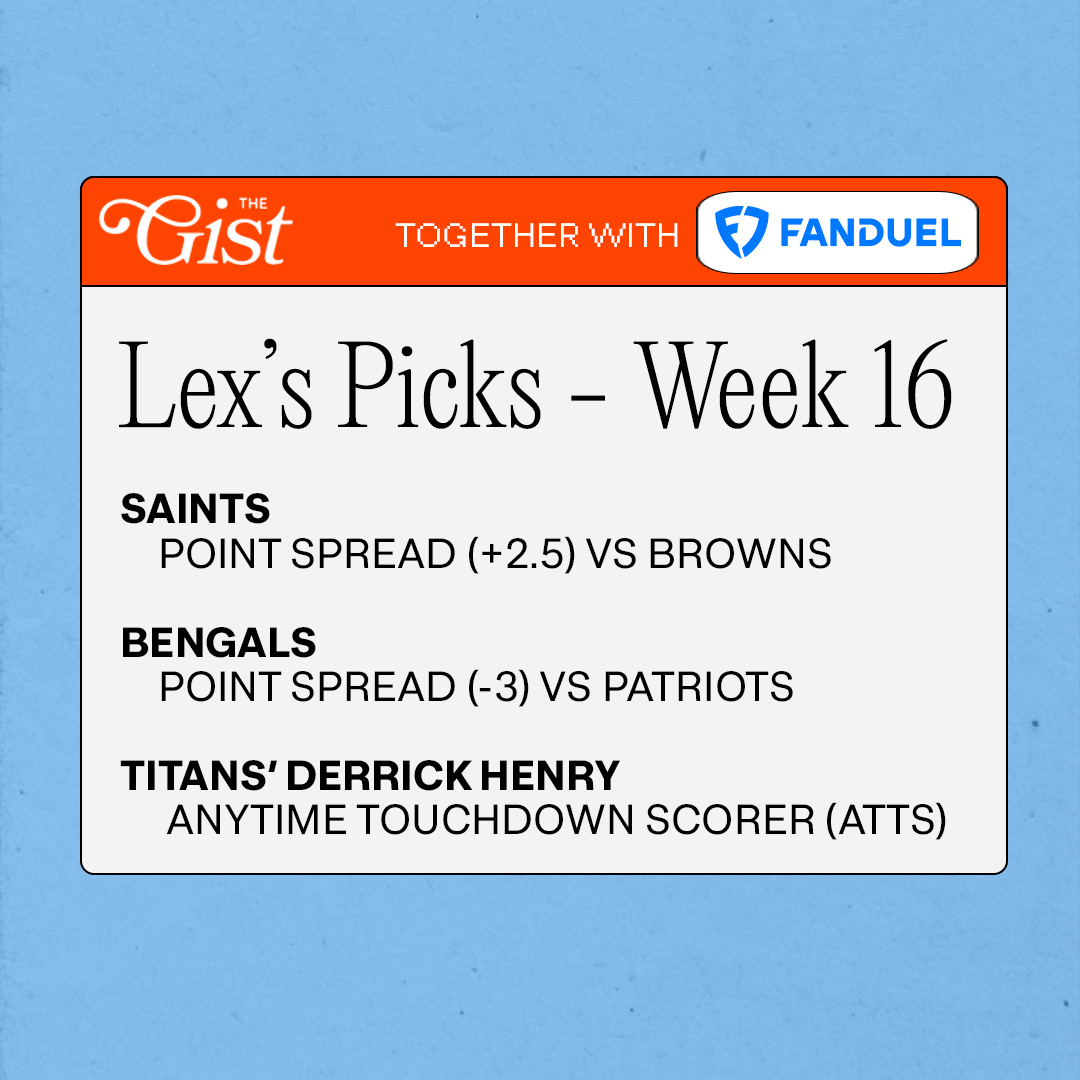 New Orleans Saints vs. Cleveland Browns at 1 p.m. ET: The Saints have been more inconsistent than my Aunt's Christmas ham, but I'm still not convinced the Browns know how to score points with quarterback Deshaun Watson controversially …and I know my conscience won't allow me to bet on a Watson-led squad.
I'll take the Saints +2.5 here, meaning they can win or lose by 2 or fewer points for the bet to payout.
Cincinnati Bengals vs. New England Patriots at 1 p.m ET: I know what you're thinking, the Bengals again!? And to that I say, absolutely yes.
Houston Texans vs. Tennessee Titans at 1 p.m ET: With his team on the brink of missing the playoffs, I'm expecting a big game from the Titans' , Derrick Henry.
I'll take King Henry to score a touchdown (a bet called anytime TD scorer, or ATTS), but FanDuel also offers odds on 2+ TD, which he's done three times this season.
And because Christmas is the season of giving, I want to hear from you!
Use this short survey to share a sports betting story of your own, or a time when sports meant a little bit more. In my Christmas feels.